Pic of my volunteer lantana
I saw the thread about the verbena and thought of how tall this volunteer verbena is getting in my mini bed. It's getting towards 4' tall. I didn't plant it. It's swamping a third of the bed along with a left over mini and that purple hosta that I forget the name of now. Underneath it is my Australian Tree Fern, a Leather Fern, a struggling azalea and my little dragon. I took this the other day.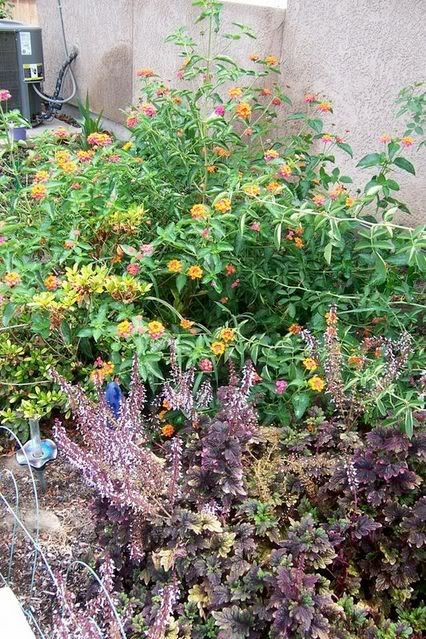 I went to the bookstore today so that I can keep hiding out from the heat. The guy DH paid came and mowed the front yard today and pulled the weeds in the flower beds:) All I had to do was go pull some budworms off the roses and feed them to a toad:)
How are you doing??