Spicebush Swallowtail and Red-Spotted Purples Emerge
misssherry
(Z8/9SE MS)
June 8, 2014
My first spicebush swallowtail of the 2014 season emerged this morning. I tried to get his picture while he was still in the cage, but he was real anxious to leave and flew out before I could take it. I saw him a few minutes later looking for some sun amongst the leaves -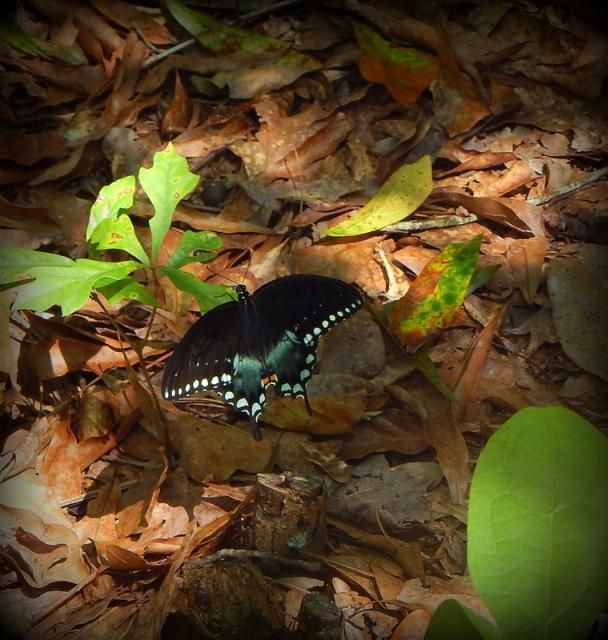 There are still about a dozen chrysalides in the cages, with two late instar cats yet to pupate, so I should be releasing them for a while.
My third red-spotted purple had emerged and was flying frantically around the cage when I went out to the porch the first time this morning. She was huge and had more than the usual number of red spots on the end of her forewing, looking like the one from last year that so impressed me. I assume she's a she because of her size, but i suppose it's possible these extra-spot RSPs are just bigger, I don't know. I got her picture -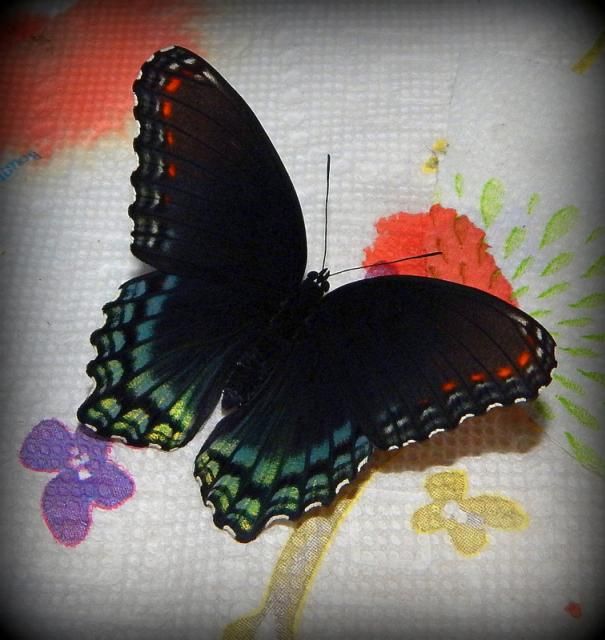 I've released two red-spotted purples already, the first one smallish, probably a male, the next one bigger, maybe a male, maybe a female, but both only having two red spots. One of them was flying around the porch yesterday. I have an idea I'll be finding RSP eggs/cats pretty soon!
Sherry