A lovely surprise on a saved Neoregelia
Hello all, its been a while since I've posted, but still read up most days.
I have a mini Neoregelia that I saved from a friends 'toss pile'.
I picked this one for the lovely zonate patterning.
After our dark and gloomy winter it lost most of its colouring and thats where I got a wonderful surprise!
I had no idea it was variegated, I have absolutely no idea of a name , I was just content to try and grow the squashed pups on, but now that I'm fonder of it LOL I'd dearly love to know what to call her.
Any ideas or suggestions as to whoh she may be would be greatly appreciated.
Nadine.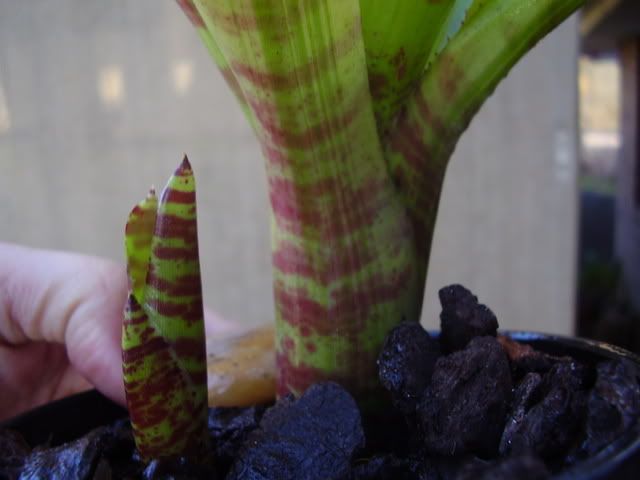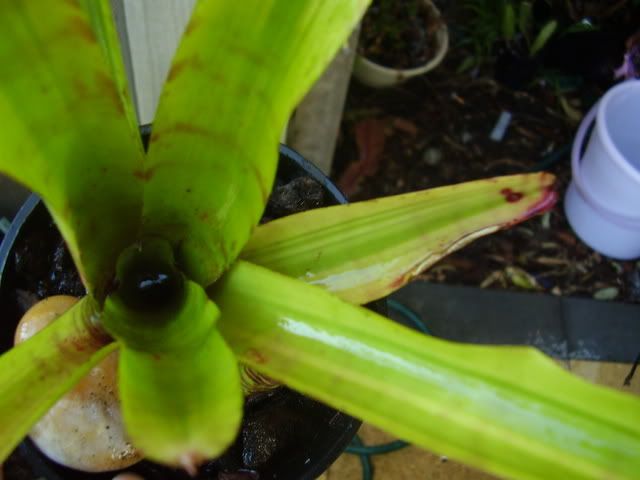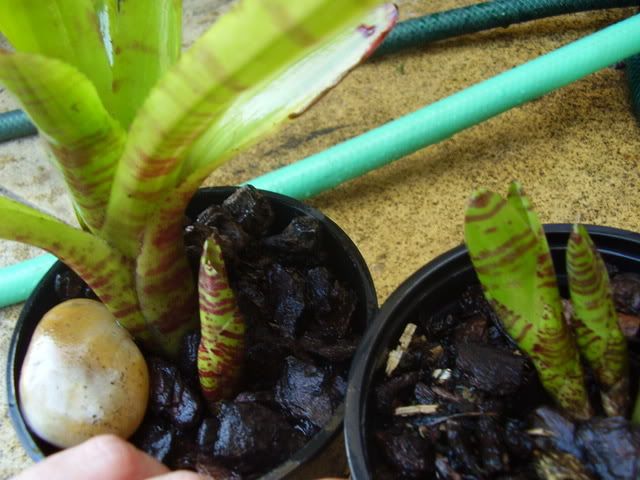 The zonation does come through to the top of the leaf also, which is how I missed the var. going on at first.