OT - Mississippi Kite
misssherry
(Z8/9SE MS)
June 5, 2014
I know this is the Butterfly Forum, but I'm excited, and I've already posted these pictures on a bird forum.
As you may remember from one of my long posts, Mississippi kites have apparently made our area home in recent years. They've been here since spring, I hear them every day. The only time I usually see them is when they circle in the air saying Peeeeeeeeeeeeeee dudududu!
I was out in the garden with my new, long zoom camera waiting for a butterfly to photograph, when a large bird perched high up in my neighbor's pecan tree. I knew it had to be either a Mississippi kite or a yellow-billed cuckoo, another bird I'd like to photograph. I made some pictures, and it's an adult male Mississippi kite -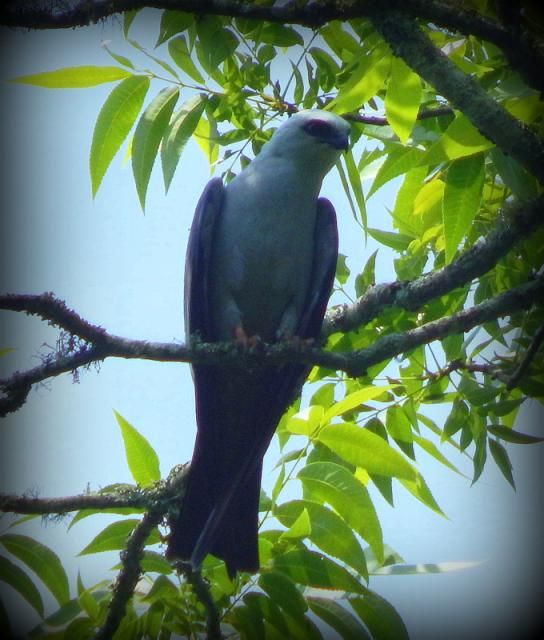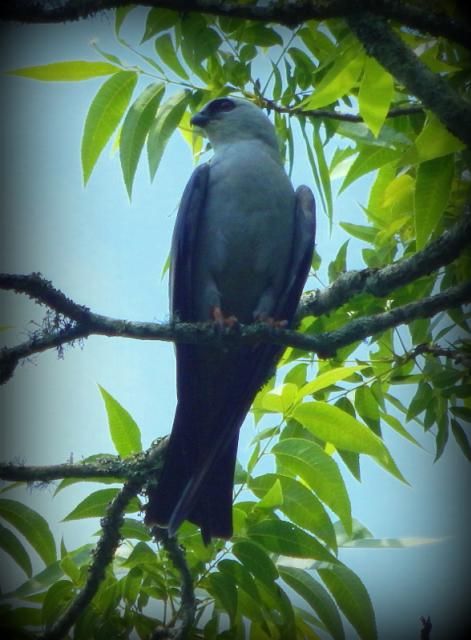 Thank you for looking at my pictures!
Sherry