A bigen'
rjj1
(Norman OK Zone7)
September 13, 2006
Succulents are my thing, but I do have a few spined critters.
I think EmyEmy sent me these seed a few years ago. I sowed them this spring and here's what I got. They are a white blooming Echinopsis. They've been on a far bench where ignored and forgotten things hang.
The bloom was a little deformed, but looks like I've got seed coming my way now.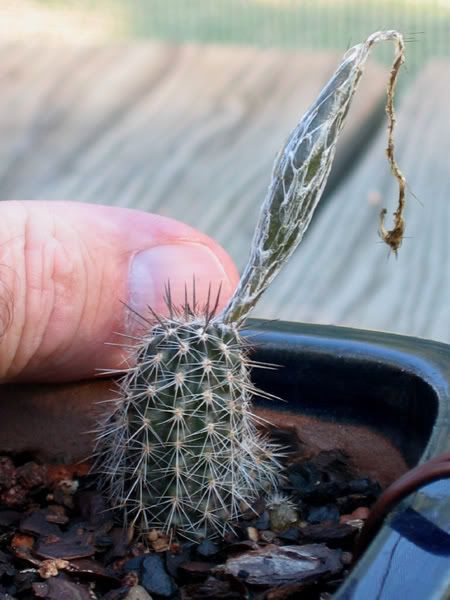 randy