American Copper Caterpillar
bernergrrl
(z5 IL)
June 23, 2009
So, the weather has been a bit of a drag butterfly-wise--I don't know how long it has been raining straight now, and it's been sad the last two times I've released EBST because each one hung onto a bush for two days straight before the rain departed enough so that they could fly away. They were in a pretty dry spot, but still...poor things. And I've not seen a butterfly flying around for days.
So, seeing this tiny little guy on the sheep sorrel (Rumex acetosella)I have left growing in a back bed made me a little happier today (Plus, I am not crazy about sheep sorrel, but now I'm glad I let it stay)It was munching on flowers at the top: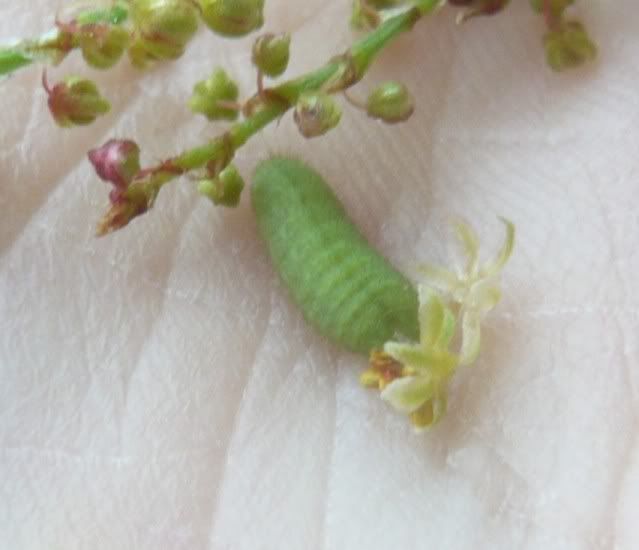 There was another tiny caterpillar with a very noticable white strip going either down its back or laterally--I couldn't get a look, and when I went to look closer, it dropped down to the ground and disappeared (to my eyes). I wonder if that was a later instar. I'll keep my eye out for it. These things are tiny!
I'm toying with keeping this little guy or not.