Foliage Vrieseas
paul_t23
(Coastal Sydney)
October 18, 2009
Hi everyone, here's a few that I haven't posted before - just thought I might share them around. I enjoy them so much.
Vr. glutinosa 'Galaxy'. Always reminds me of a fountain.
Vr. 'Snows of Mauna Kea'? (possibly a hybrid or selfing of it?)
Vr. 'Gulz' - just getting established out in the yard. Love the warm colours.
Vr. 'Royal Hawaiian' hybrid. Love the pinstripes.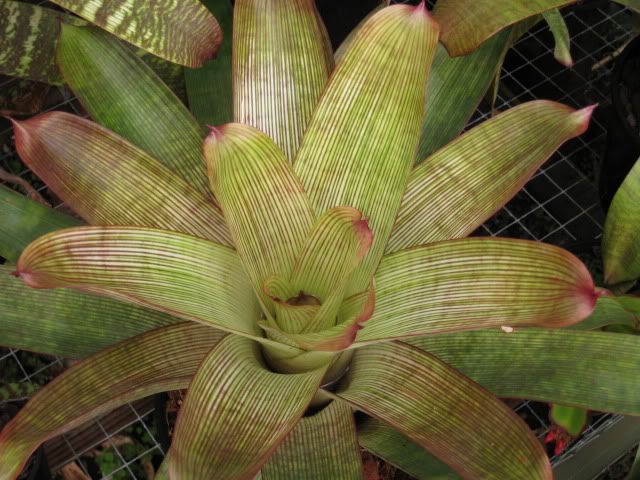 Vr. hieroglyphica x 'Red Chestnut'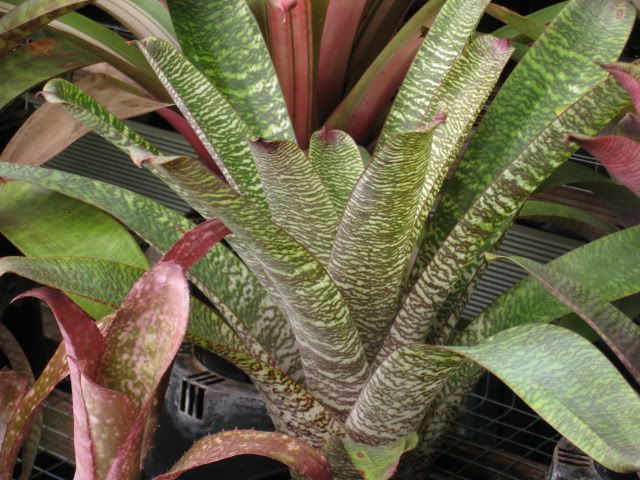 Vr. 'Highway Beauty', or is it RoRo? - love the pastel colours anyway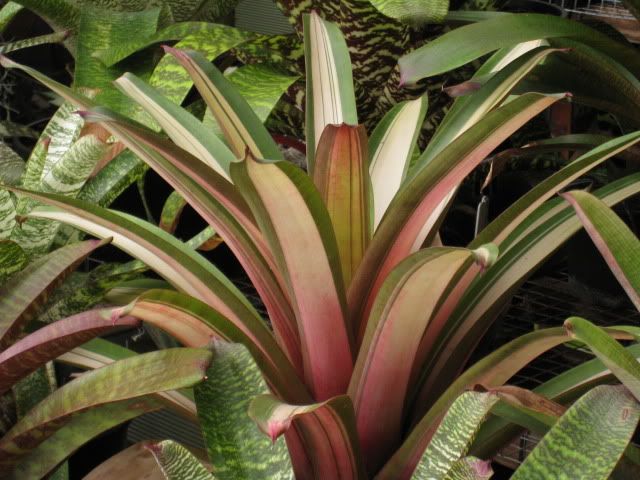 Vr. 'Green Stripe' (unreg. hybrid, possibly Hawaiian origin)
Group in the shadehouse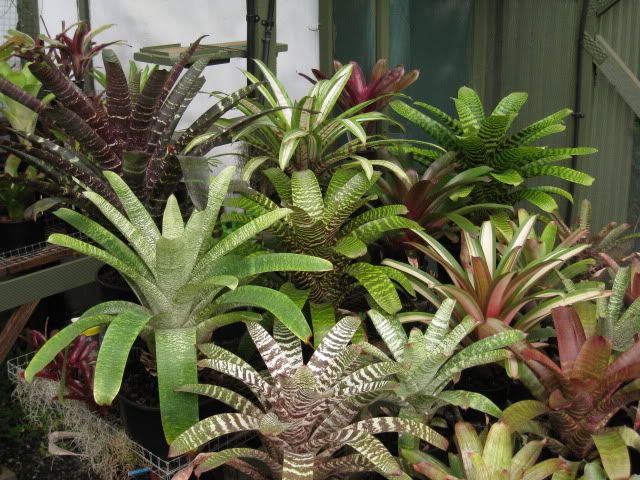 Out in the yard. Old Vr. platynema hybrid does a great job as a landscaping plant - gets full afternoon sun in summer and only burns occasionally over 40degC.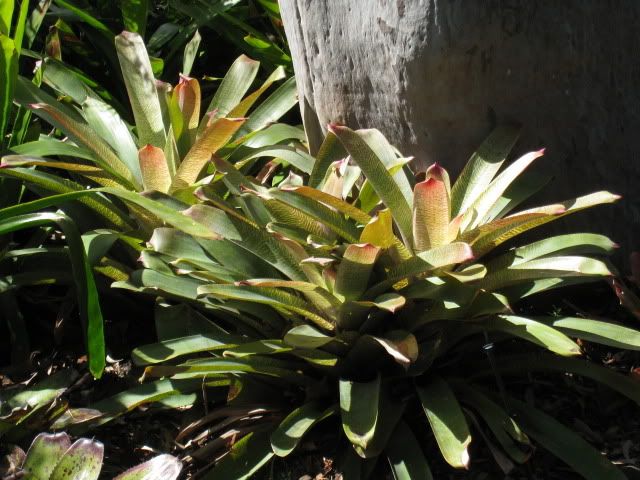 A few round at a mate's place - hands up all together now!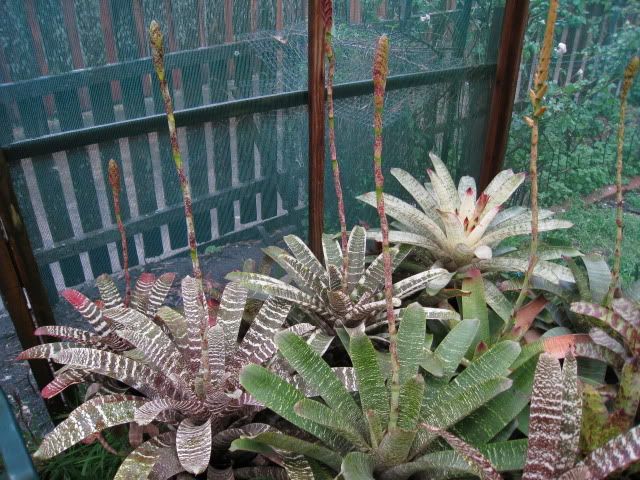 Another 'Highway Beauty' ('RoRo'?) - this one looks a bit different (colours are more intense and shape is more arching - wish it was mine too). For pinkbroms: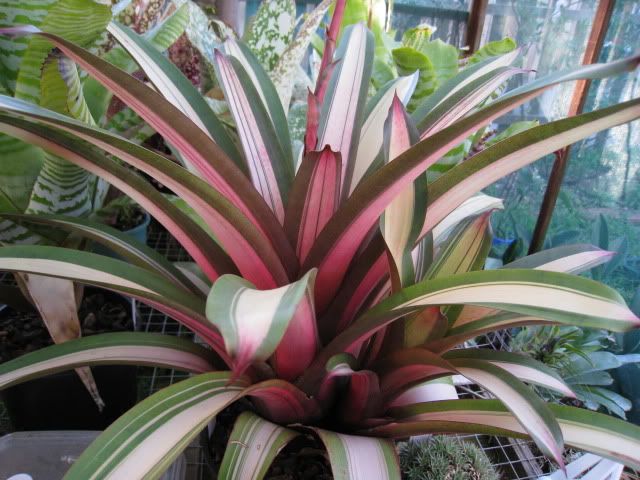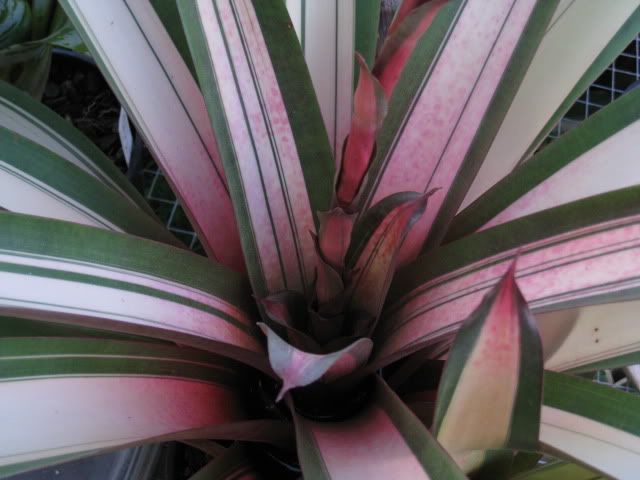 Cheers, Paul