Got Stalk?
jeffrey_harris
(San Diego, CA)
October 25, 2005
Here's Crassula tecta's flowers.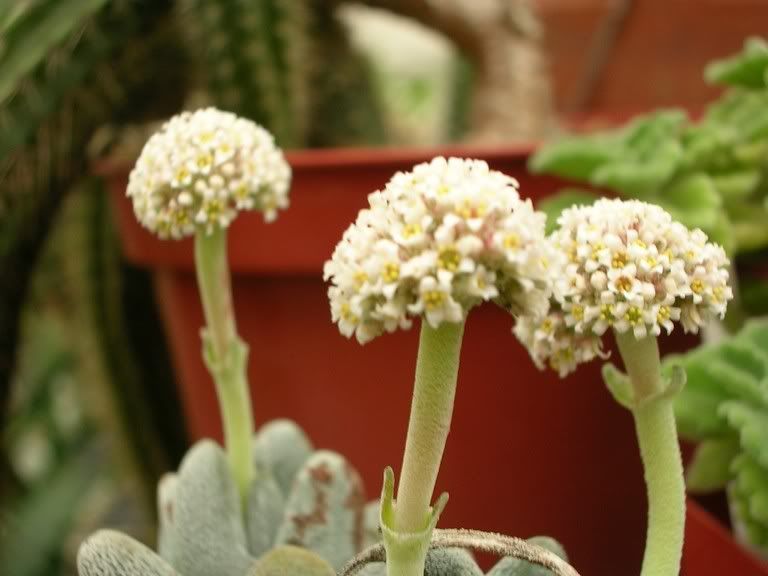 I'm still learning how to use the macro function on my camera (a Nikon Coolpix 3200) - I don't know why the front and back flowers aren't in focus but the middle one is, though I suspect it's operator error.
Begging your pardon at the quality of the photo.