The Phantom Strikes Again!
misssherry
(Z8/9SE MS)
June 13, 2012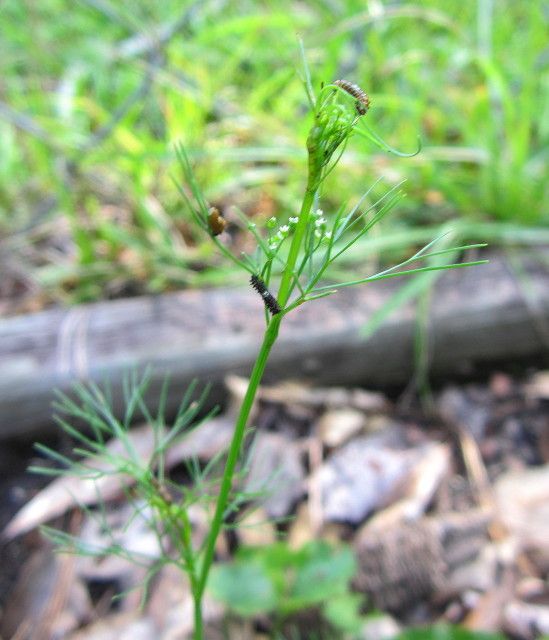 The mock-bishop's weed is just starting to grow back, helped along by the heavy weekend rains, and there's no where near enough to support the four black swallowtail cats I found on this sprig and the one I found on another. As usual, I didn't see the Mama. :/
The three tiger eggs on the Ptelea trifoliata have hatched, so I'm seeing tiger hatchlings for the first time. They have spikes on their heads like giant swallowtails, and, like giants, they'll undoubtedly disappear after the first molt. You can see they're tigers by the white saddle. I cut out the part of the leaf they're on and put these pieces on some nice wild black cherry in a cage. There's not enough Ptelea for the giants, much less for the giants AND the tigers - most of the giants are eating rue - but there's PLENTY of wild black cherry around here. I find more tigers on that host plant than any other and have raised quite a few on it, so I know they eat and thrive on it.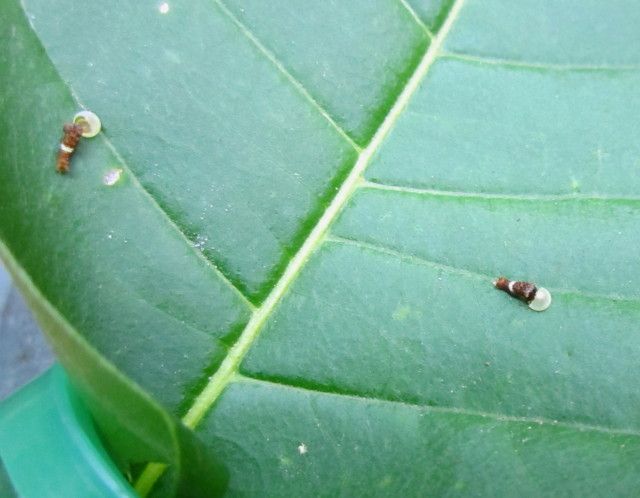 Sherry