Long-Tailed Skippers
misssherry
(Z8/9SE MS)
June 18, 2013
There were two long-tailed skipper caterpillars on some Desmodium growing in my garden - one disappeared yesterday, and the other disappeared today. So, I scoured around the property looking for LTS cats and found three, one small one in my garden, the other three tiny ones on Desmodium roadside. I brought them in to raise myself. I don't know what ate them, because they're pretty well hidden in their nests. Maybe a bird poked its beak in the nest and fed it to their baby or maybe a predatory stink bug?
I'll look for more tomorrow.
I love the teal coloring on LTS butterflies, and I'd hate to be without them. Here's a picture from last year -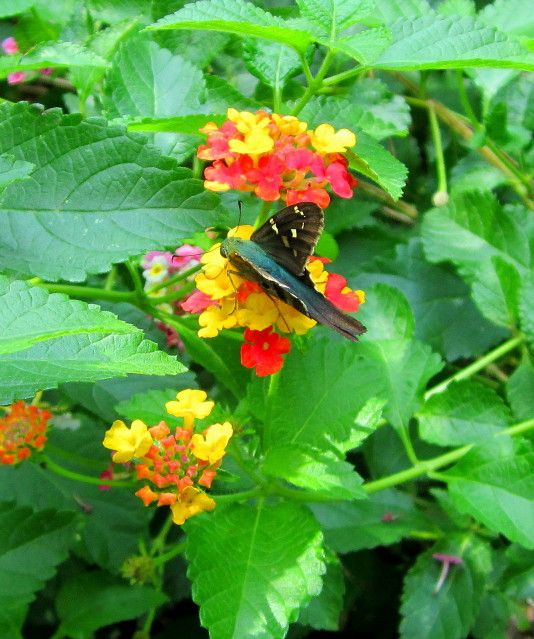 Sherry
P.S. When I say I brought a caterpillar "in" to raise myself, I mean on the porch, which is in the outside air.