Garden Butterflies
misssherry
(Z8/9SE MS)
June 24, 2011
I'm still raising pipevine swallowtails, hauling in branches of pipevines several times a day, and changing the poop-filled paper towels several times a day also. Several have pupated and a few are still small, but most are 4th or 5th instar cats.
I'm raising about ?40 giant swallowtails, trying not to waste a single leaf.
Ten gulf frits have emerged, about seven of which were females, and there are two chrysalides left - these came from eggs laid much later than the first ones. I'm still knocked out by the bright coloring of newly emerged males!
Several of the black swallowtails have pupated, but most are STILL eating - eat, eat, eat!
While I was out in the garden gathering pipevine branches, rue and hops leaves, I got these pictures of visiting butterflies, the first a variegated fritillary -

The other one is a silver-spotted skipper -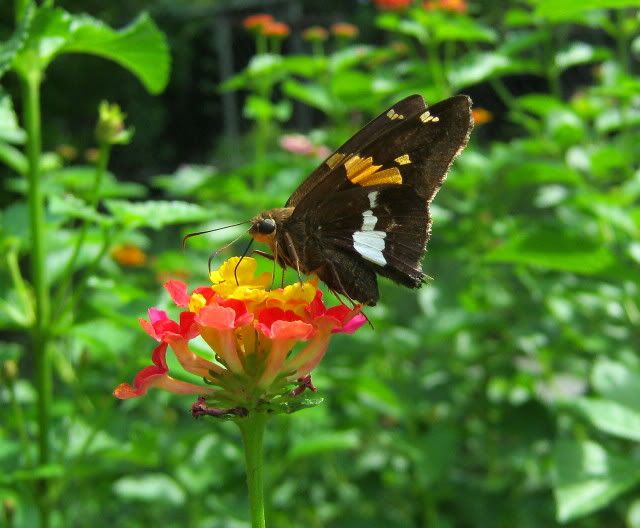 Sherry