Photos of Asparagus Ferns
hosenemesis
(SoCal Sunset 19 USDA 8b)
January 23, 2012
Well, it's not a good day for photography, what with the wonderful, heaven-sent rain and all, but I capped off a few shots of asparagus ferns in my yard. They look prettier in person, but I imagine few of you are willing to drive on over and have a look-see.
Here is an over-all photo of plants-on-sticks and hanging asparagus ferns on my patio, featuring the ever-present Hose.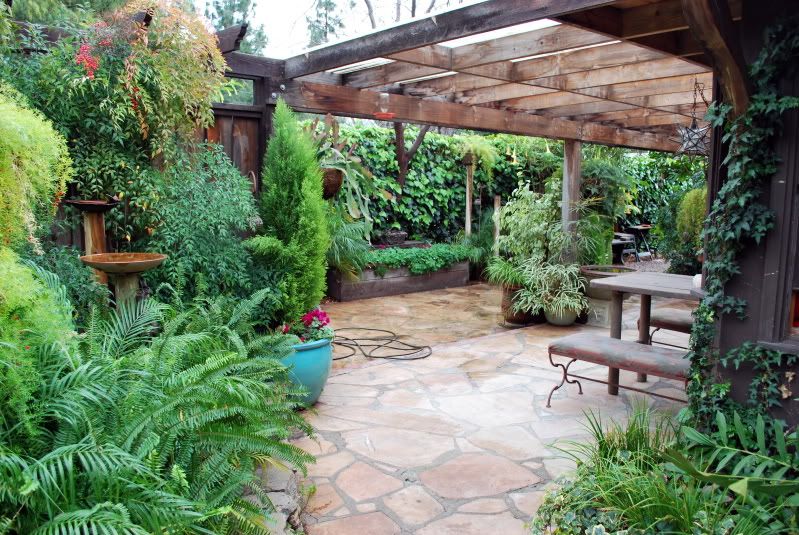 A few more on sticks. I like height, and I'm not virtuous enough to wait for it.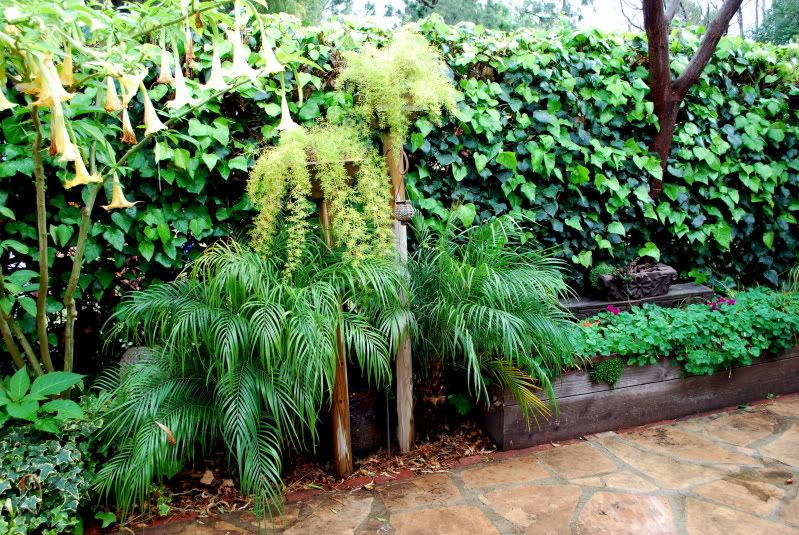 Here is a shot of the vining variety. I can't get a good photo because the path is only three feet wide here.
And finally, the star- asparagus retrofractus. I have not been growing these for long, but I am smitten. Here it is with my ugly pony-tail palm.
I love them with ceramic vessels.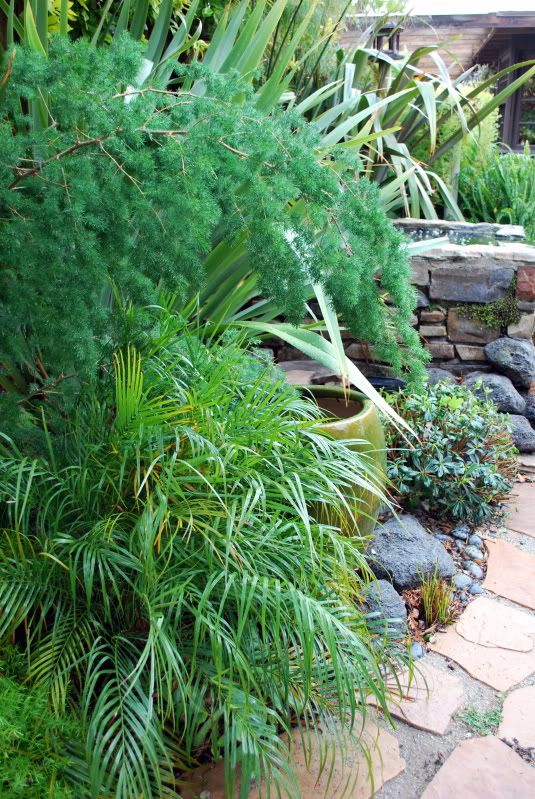 I'll try to get better shots next spring when they are fresh and lovely with new foliage.
Renee