Please help ID aeonium and echeverias
DanaNY
(z6 Astoria, NY)
October 18, 2006
I bought and/or rescued 13 new succulents at work recently. None had IDs. I've managed to ID several on my own, but there's a few in the pics I would like help IDing. Some of these are in poor shape and were going to get tossed out, so of course I had to rescue them. >:) I took leaf cuttings to propagate some of them.
I believe this one is Echeveria 'purpusorum'? It looks like it, but I've heard they are miniatures. This one is about 3.5" across.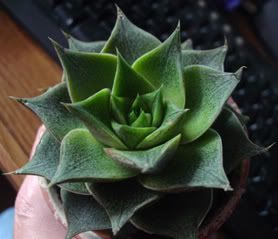 Obviously a variegated aeonium, but which one? I don't think it's 'kiwi' because the striping and leaf shape are different. I have 3 of these.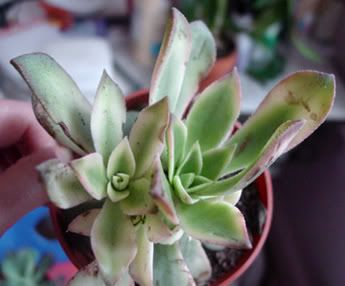 The 2 echeverias below are kinda generic looking, but I'm curious to see if anyone knows what they are.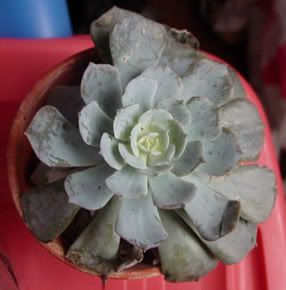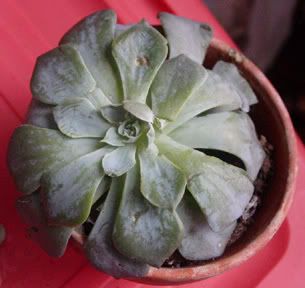 And here's 2 more...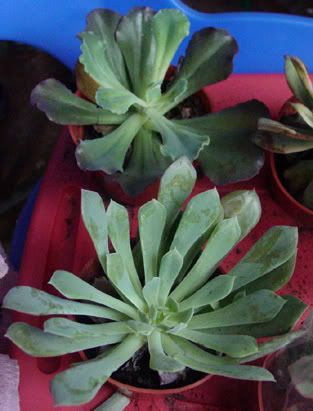 This wavy one looks the same as the one in the above pic. It has red tips. Unfortunately, it's probably diseased since it has black spots on the stem and leaves, but luckily the other one doesn't. I'm hoping it flowers, but I'll probably lose it.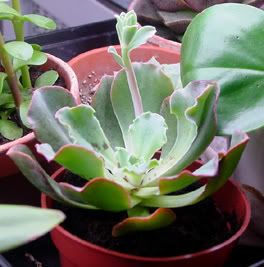 Thanks for any help with this.
Dana