Guess What I Found Today (Picture)
Hi everyone,
I was out on a walk again today and decided to look over some of that wild common milkweed and look at who I found!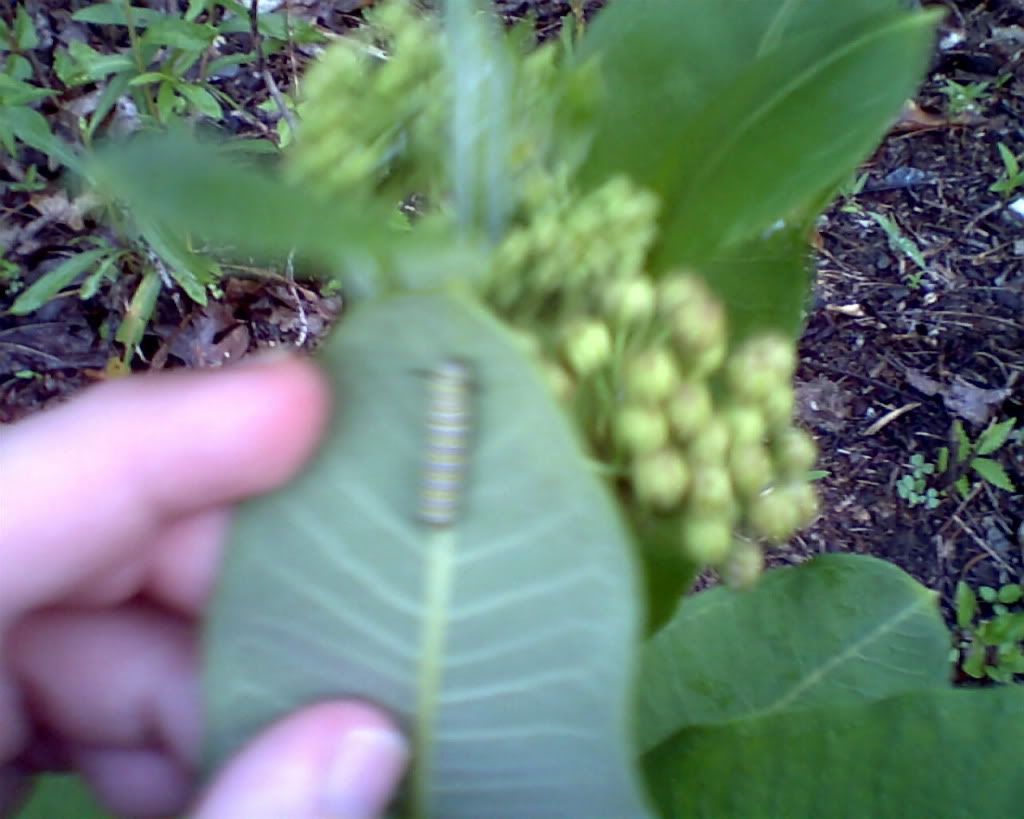 This really made my day! When I first spotted it, it was happily eating away at one of the buds. By the time I took this picture (had to come back home to get the camera), he had moved to the leaf. I think s/he's going to sleep for the night. Looked at some of the other milkweed plants growing nearby and didn't see one caterpillar. I think I saw frass though lol. Anyways, I just wanted to share my happy day with you all! Enjoy! Sorry for the blurriness.
Brad AKA Moonwolf