Canistrum seidelianum
paul_t23
(Coastal Sydney)
November 18, 2009
Hi everyone,
I just happened to be wandering though the shadehouse with camera in hand (as one does) and thought I had better get some photos of this while it was in flower. The elegant shape and intricate patterns make it one of my favourites and the wierdo flower looks like it belongs to something else.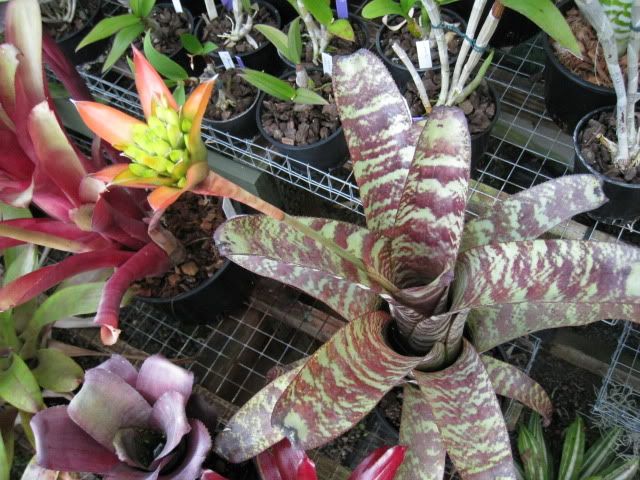 With a bit more background - one of those plants that can really set off a scene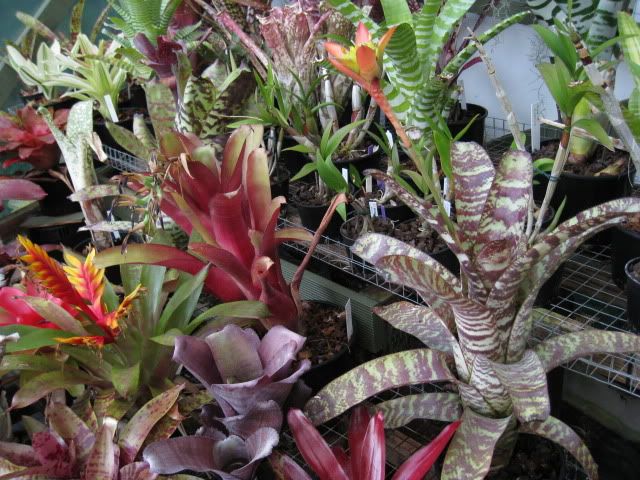 It looks fantastic with light coming though the leaves to produce a rosy stained-glass effect. This pic doesn't capture much of it, but I won't be able to get to it in decent lighting while the flower is still looking good, so ..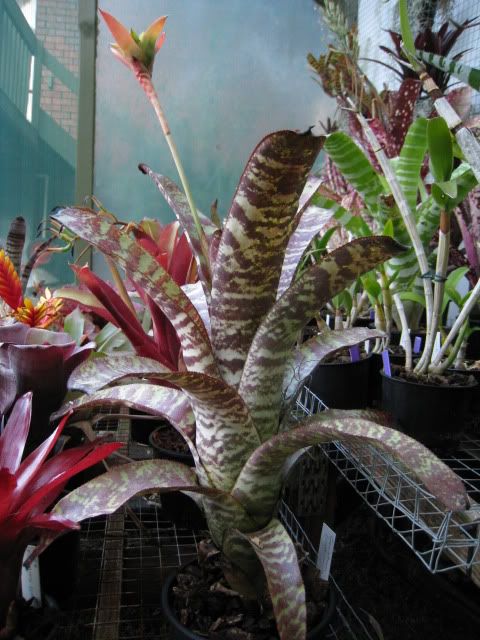 Cheers, Paul