Is this an aceptable mix to use?
bsmith717
(6)
March 22, 2013
At least till I can source and make the proper gritty mix.
It consists of 50% perlite and 50% Akadama Bonsai soil. It is granular clay mineral that is porous and allows for good drainage but also retains some water and nutrients.
I have a few bags of mulch that was listed as a useable brand to sift for gritty mix but I haven't gotten the hardware to do so yet.
Here is what it looks like. And don't mind the Jade, I watered it too early in potting soil and am trying to get it to recover.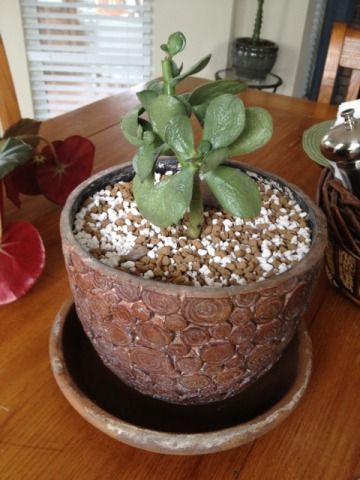 Anyone read Japanese???