Alcantarea season
fdnpedro
(NSW north coast)
November 19, 2009
Hi all
It's Alcantarea flowering time in Australia. Lots of interesting species/forms coming into bloom, many for the first time in Australia. So many colours and shapes! No wonder they are such popular landscape plants.
Visconde de Maua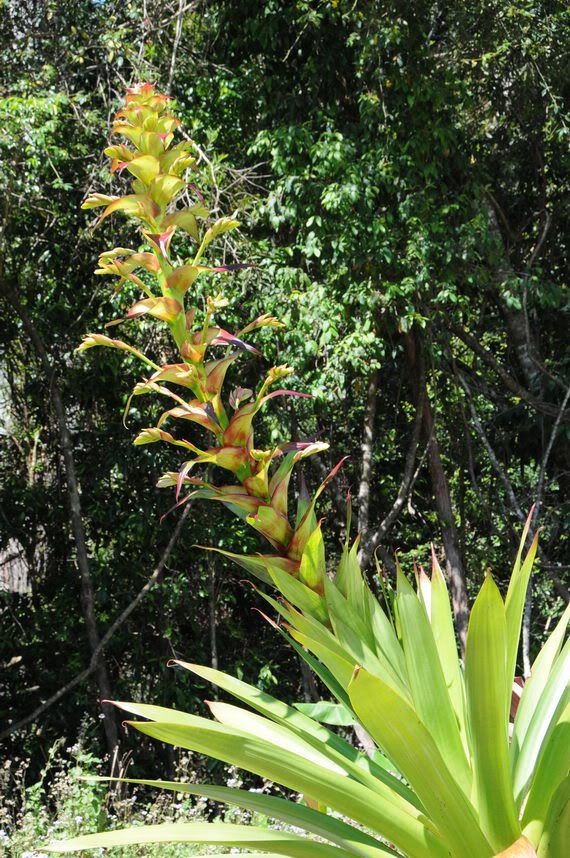 odorata Silver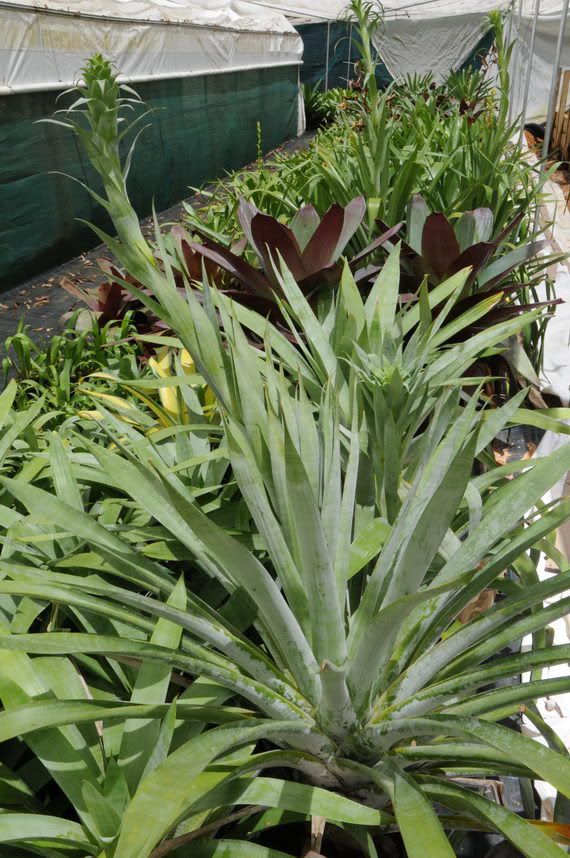 odorata Burle-Marx
I'm not sure if many real Al nahoumiis have flowered in Australia before - 2 forms are pictured here - a large form from seed ex Chester and a small form ex Brazil. Stunning colour but waiting for first flowers, as with most of the 20 or so species/forms coming into bloom at my place and Greenstock. The recent 2 floods haven't affected them at my place though(900mm/3ft in 2 weeks recently, over 3m for the year!).
Here's a pic of Bruce with some nahoumii 'babies'.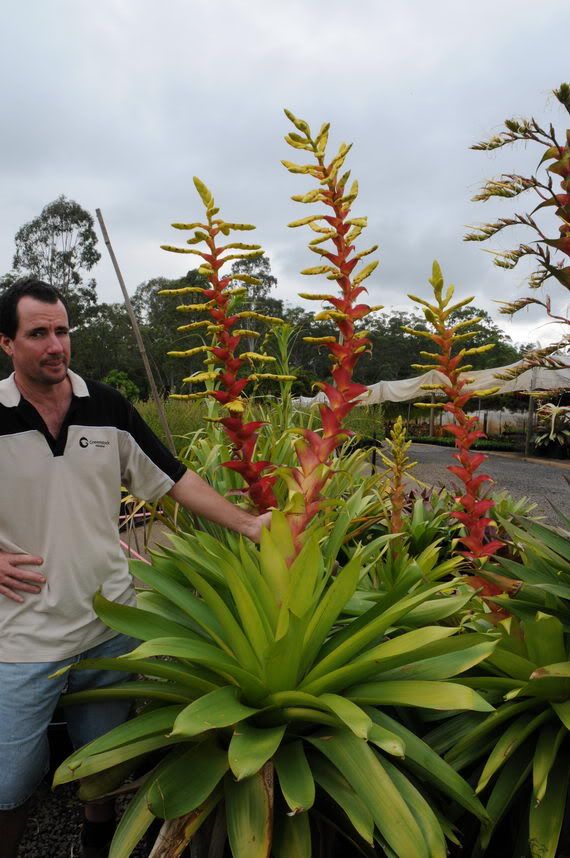 nahoumii small form
The species is one of the more northern growers, occurring way north of Rio in Bahia State, though Pedro Nahoum himself has collected forms down to the Vitoria area in Espiritos Santos. The foliage is usually yellow/green so nothing much but the inflorescence is dazzling.
Beware of immitations which abound here. It appears that a commercial establishment in Aus has sold an extensa-looking plant as nahoumii.
Over the next few years dozens of new species, hybrids and forms will become available so the variety will continue!
By-the-way, some of the the Alcantarea variegates are about to auctioned on Ebay!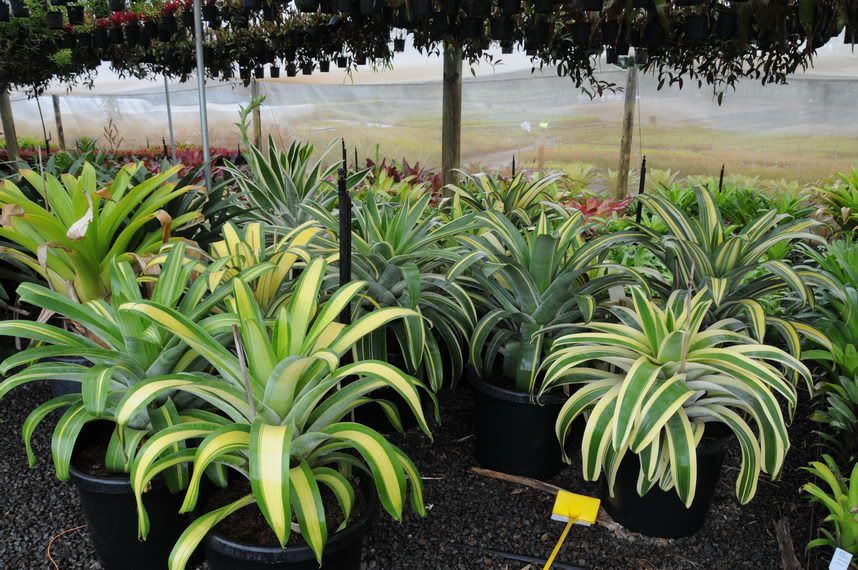 These are 2 of the auction plants.
cf. extensa Bobby Powell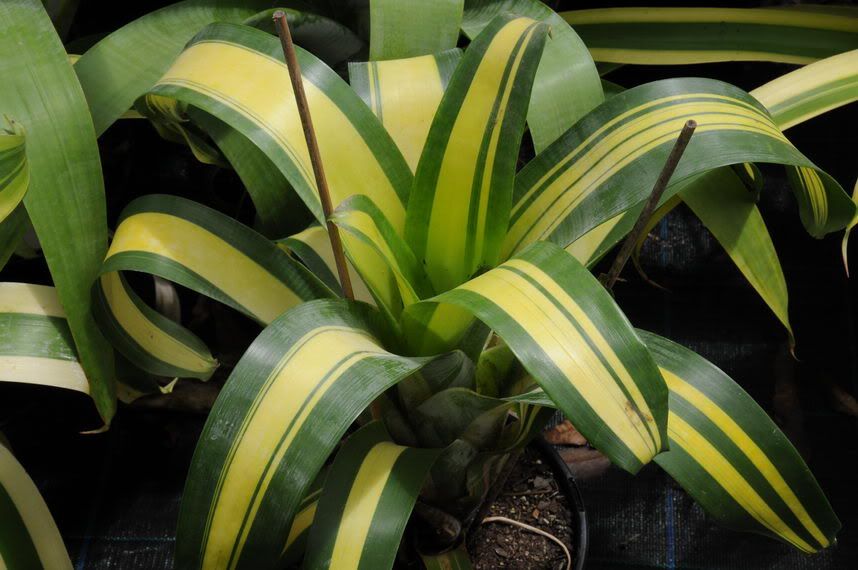 glaziouana Moray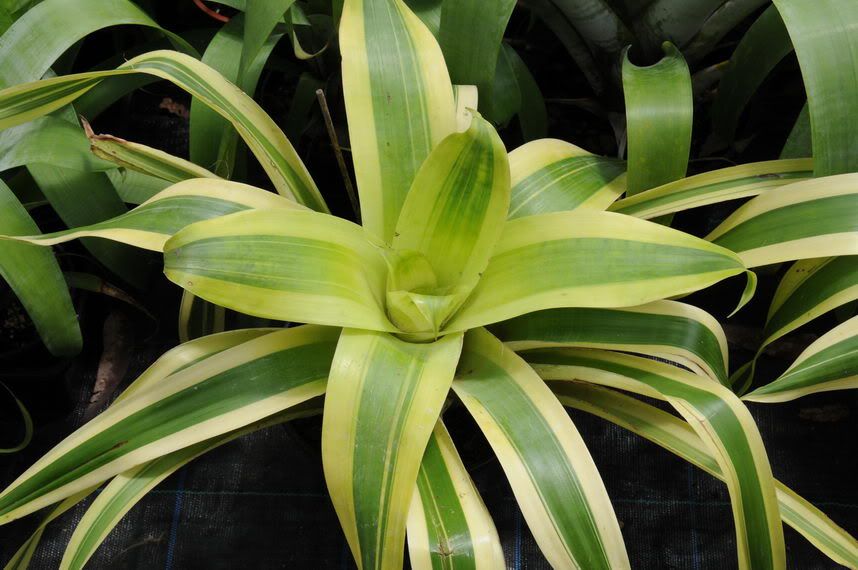 Cheers, Pedro