First Imperial Moth Since Before Katrina!
misssherry
(Z8/9SE MS)
July 30, 2012
Before Hurricane Katrina in August, 2005, big imperial moths often spent the day on the window screens or sometimes on the side of the house. Since then, I haven't seen a single imperial moth, until tonight, that is! This one was underneath the garage light -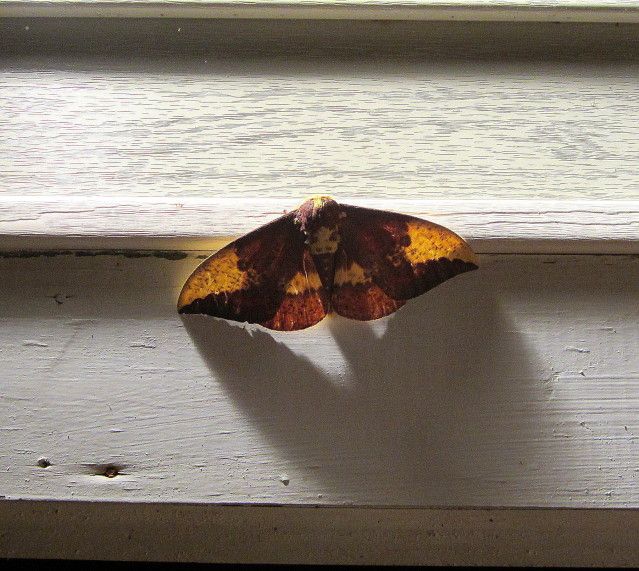 The biggest lep I've ever seen was an imperial moth. One night I kept hearing a thumping noise against my window. I went to the front porch, turned on the light and saw a HUGE mostly yellow imperial moth flying off. I imagine this moth was a female, as I don't think a male would ever be this big. I would estimate this moth had a wingspan of about ?7"!!
The one tonight probably had about a ?5" wingspan, big enough. It's sure good to see one again - now I'll have to look up their favorite host plants.
If anybody knows whether this is a male or female, please let me know.
Sherry