Haworthia Leaf Removal
hanzrobo
(11)
March 19, 2013
Hey, everybody! Today, I took the opportunity to remove an offset that looked like it was trying to escape its clump. I think it's a type of Haworthia mutica. Well, I took Norma's advice and used a razor blade to carefully remove a couple leaves and took some photos along the way. Thank you, Norma, for inspiring me to get surgical and take extra care. All credit for this goes to you. I hope this helps people and turns out to be a successful method!
Clump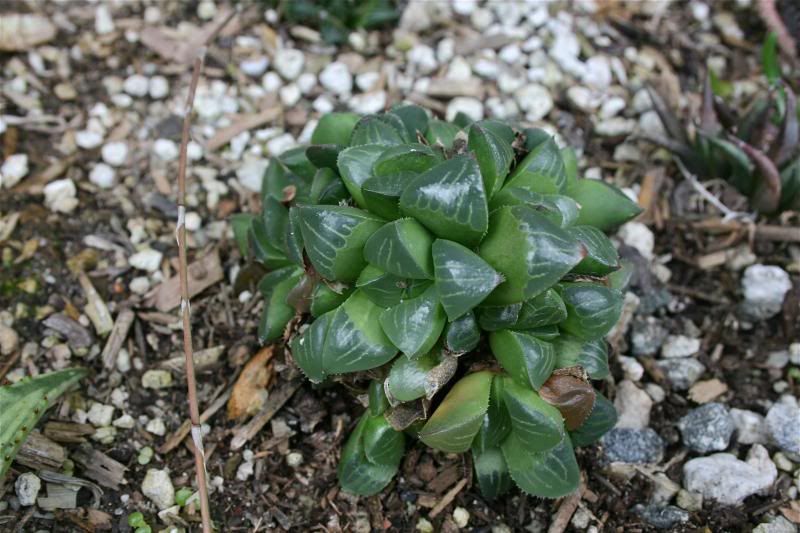 Going to remove 2 leaves from this.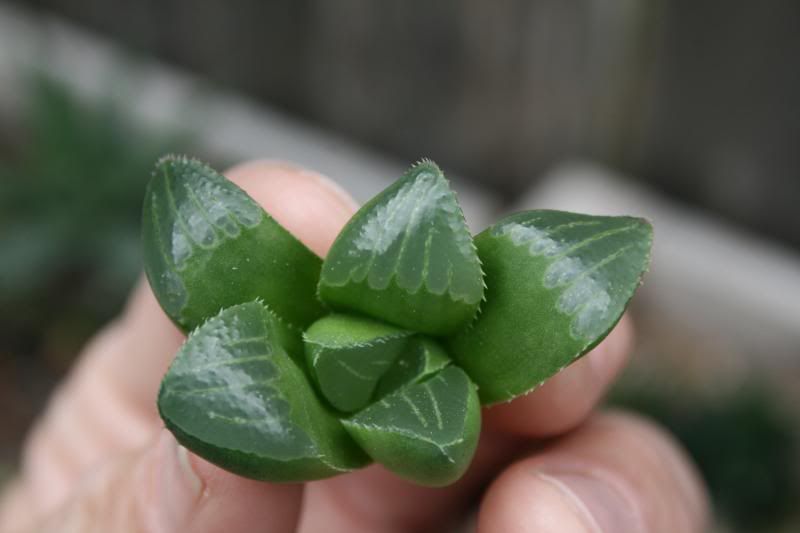 Leaf wraps around stem about 50-60%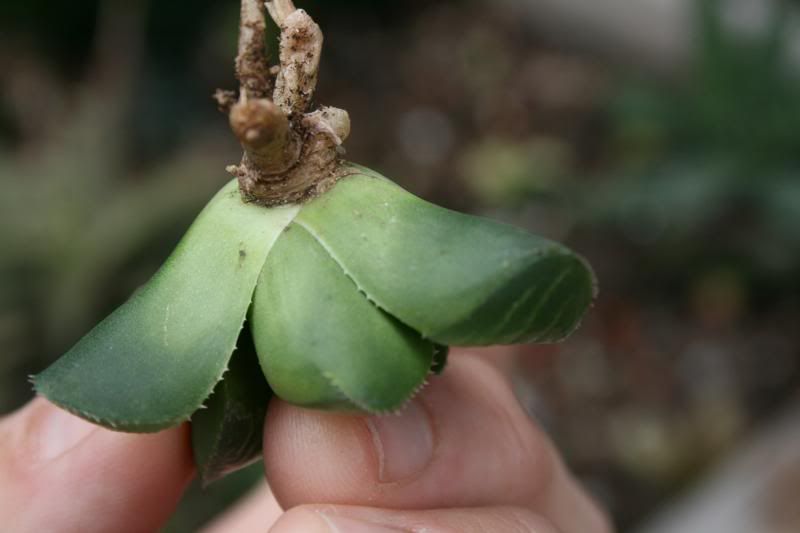 other side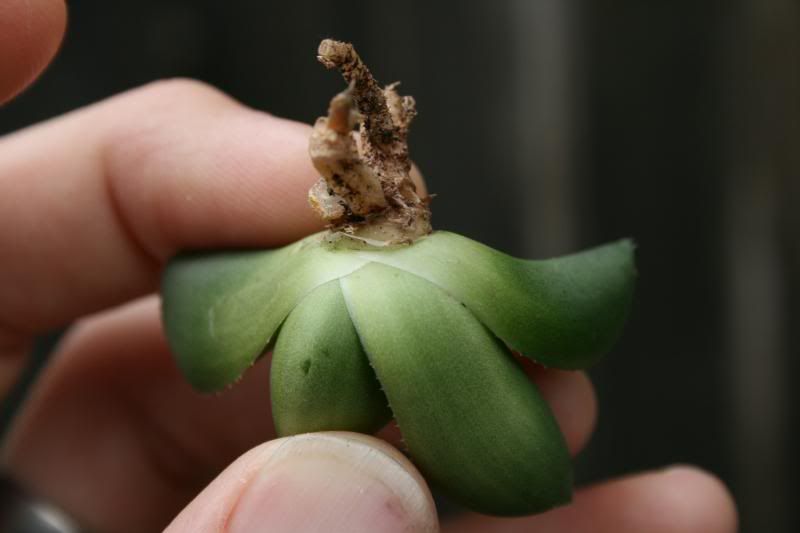 I found this on the ground. It's the woody base of and old Gasteria flower stem. It worked really well to clean up the stem and leaves before operation.

I thought the stick would work well for sliding between the leaves to work the edges loose - I was wrong. The leaves wrap each other tightly at the base and easily crack when bothered. I ended up just carefully cutting the entire leaf away from the stem. All I had was a razor blade but an Exacto knife or a scalpel would have been better. I accidentally cut the leaf underneath the first time. It didn't go so bad...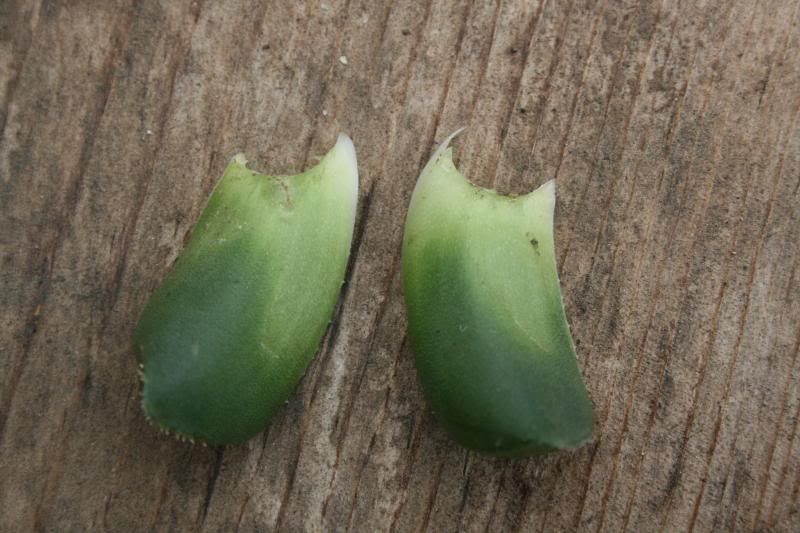 side view of cut leaf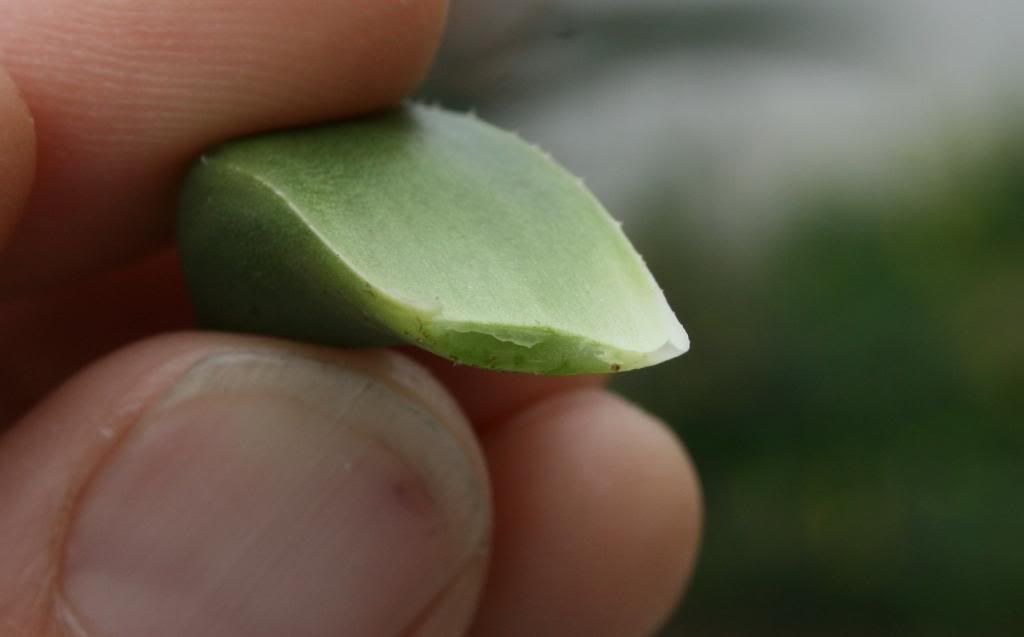 stem after removing leaves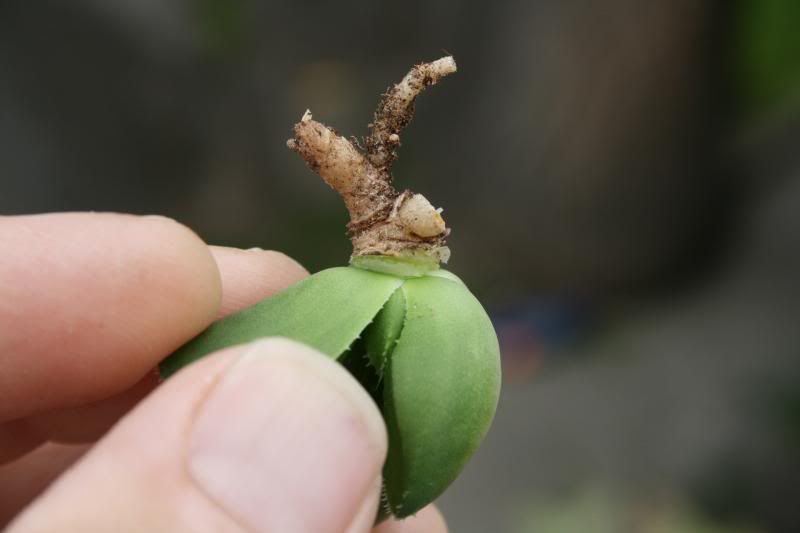 rooting hormone powder...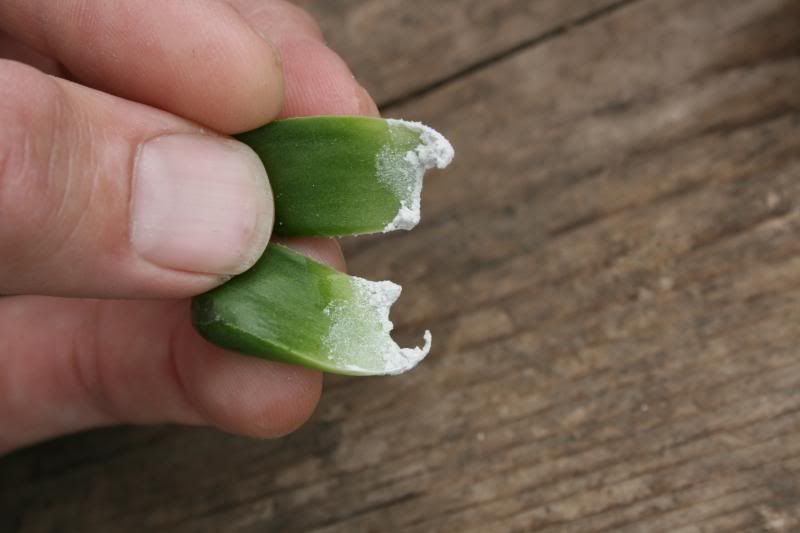 and presto!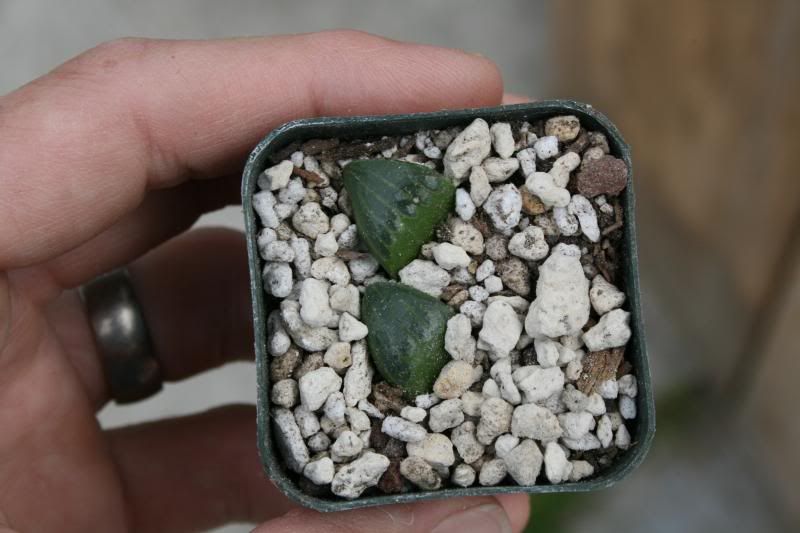 The only area of debate, I think, would be wether or not to let the cuts callus on the leaf before placing in soil. Someone extremely knowledgeable on the subject told me it's not necessary. The soil is dry and will stay that way until I see signs of rooting. I plan on doing quite a bit more of this so we'll get to measure results soon enough!
Please jump in if you have anything to add. Thanks!