Alcantarea grass pups
rickta66
(Brisbane)
December 20, 2008
Gidday all,
I attended a really informative talk on growing Alcantareas by one of the local Alcantarea growers and I thought I would share some of the points presented on promoting grass pups.
1. To encourage grass pups - plant your Alcantarea high in the mix using skewers to support the plant.
2. Fertilise regularly using a combination of slow release fertilizer and liquid fertilizer.
3. A good Alcantarea seedling mix is one part perlite to four parts coir (coconut) peat.
I purchased some 15month old seedlings to practice with:
The plants that have been planted high in the mix have definately produced more grass pups - I have taken nine or so off the Edmundoi (don't use ice cream sticks as markers):
Alc.Brasiliana grass pups: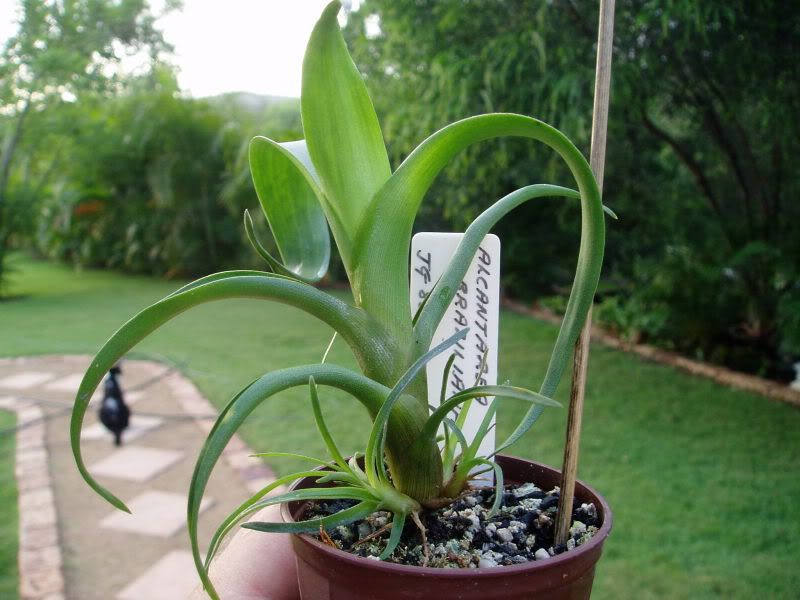 Cheers,
Rick