End of the Hybridising Journey
devo_2006
December 20, 2009
The first flowers have just started to open on my correia-araujoi x Gold Fever hybrid, bringing this particular hybridising journey to an end.
The link below will take you back through the journey to my original post. But here is the quick re-cap:-
Just over three years ago, this journey started with the flowering of my nice clone of correia-araujoi. I used it as the mother plant for a few crosses, and this particular journey focused on the cross with Gold Fever. From the start my goal was to create a large tough garden plant which would stand up to our hot summers, & cold wet wintersÂjust as c-a doesÂbut with the colour intensity of Gold Fever. I grew on a batch of 100 seed, & then selected only the most vigorous to grow on to maturity. Most were culled along the way, but this one stood out from an early age, & now some 2 ½ years on, itÂs the pick of the grex.
I must say I am very pleased with the result. This hybrid has the combination of traits I was seeking, it gives the impression of being as tough & as large as c-a, but it also picked up the nice bright marmoration of Gold Fever. A couple of bonus features are the yellow banding and whitish colouration developing in the cup. I would have liked it to develop more of a rosette, but then it has flowered a season earlier than I had expected, & I guess the pups will show better form. This hybrid does have similarities to Justins SongÂwhich in my opinion is not a bad thingÂJustinÂs Song is one of my fav neos, it was actually the plant that inspired me to track down a good clone of c-a & start this hybridising journey in the first place.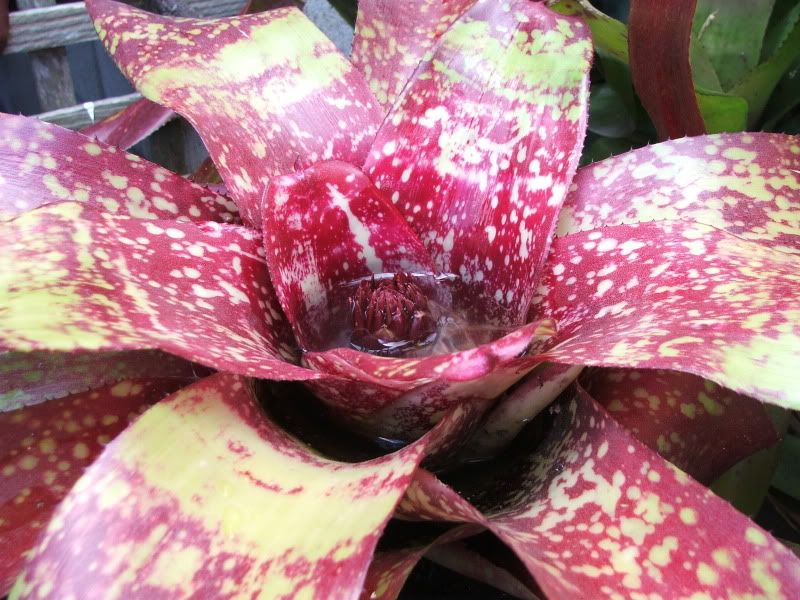 And the mandatory Âwet lookÂ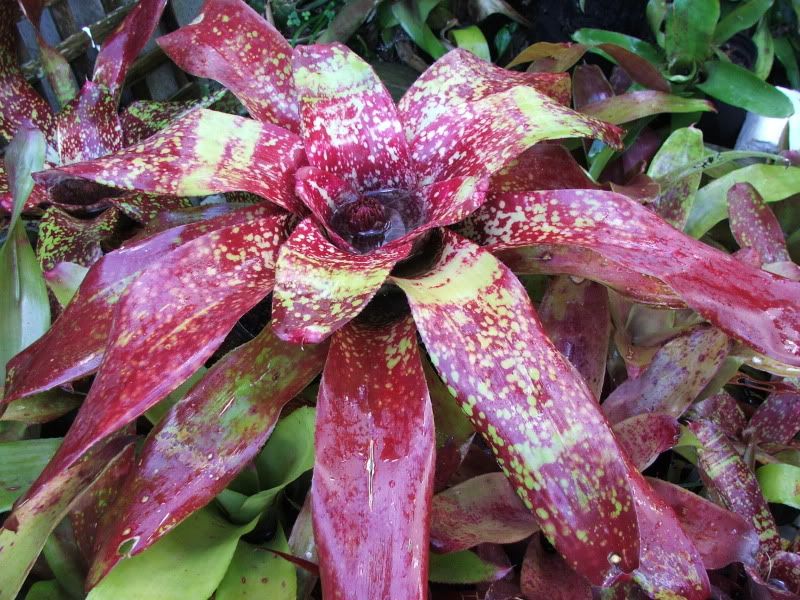 Another of the grex that looks just like a large Gold Fever, it will be worth growing on for another generation to see how the pups develop.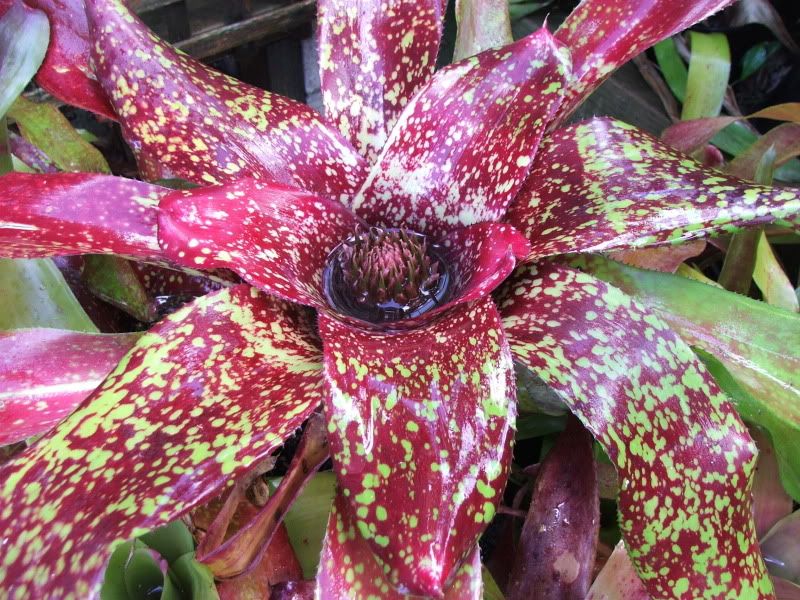 As this hybridising journey comes to an end, I hope youÂve been inspired you to give it a try, & start you own hybridising journey, as Greg Norman says " The journey is the reward"
Cheers, Andrew.
Here is a link that might be useful: last update.