My Jade Plants...
dragonstone
December 12, 2006
Trying this forum for a change since I have a handful of images. I wish they were of better quality but they're good enough! ;)
My main 10 year old jade plant which I'm now convinced has to be a dwarf-variety.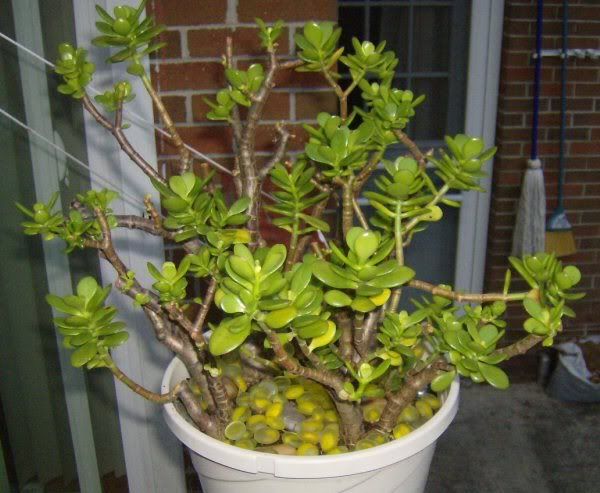 A close-up of the trunks. Not very thick.
My attempts at trying to grow them in a tree-like way. The middle pot (with the flower design) is approximately five years old. I made several other attempts over several years. For some reason, some plants failed. The first pot at the far left and the pot to the right of the middle pot - you can see they both had a plant but they just suddenly failed. It was domino-like. Each section rotted and left behind a smooth nub... before that next section rotted. It went down and down and ended.
Sometimes there's redness on the bottom of the leaves but it is not common at all. For example, under one of the tree-like jades: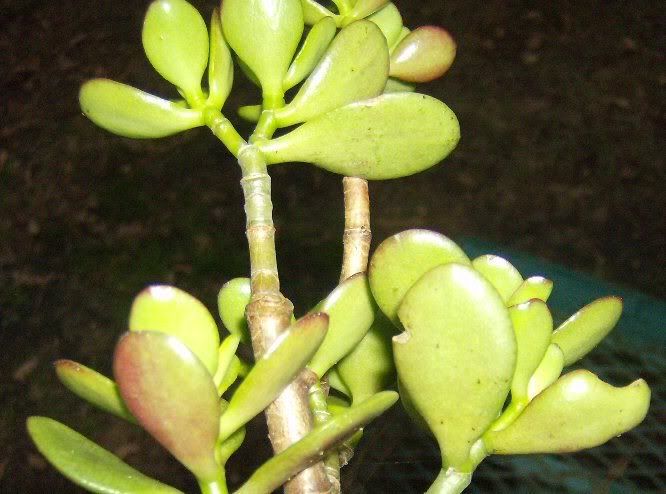 This one has a couple leaves that are pointed but also some redness.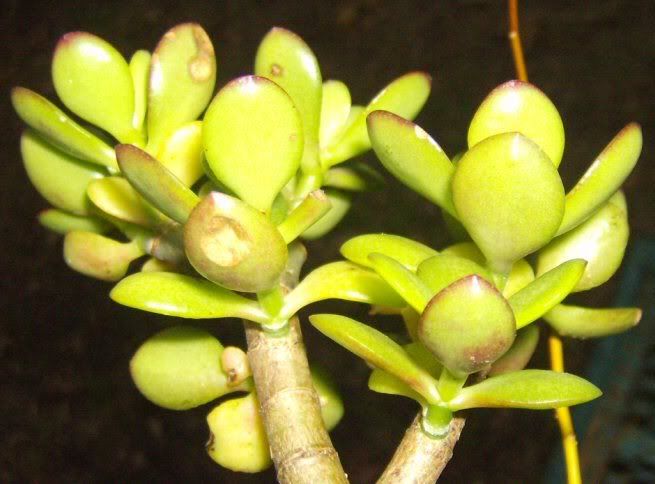 I wasn't attempting anything with this. I don't remember how old it is but one summer, I trimmed my main jade plant down and tossed all the cuttings into an empty pot and they all took. They've been growing up since. I couldn't bring myself to tear out the little pine tree. ;)
A picture of the other side: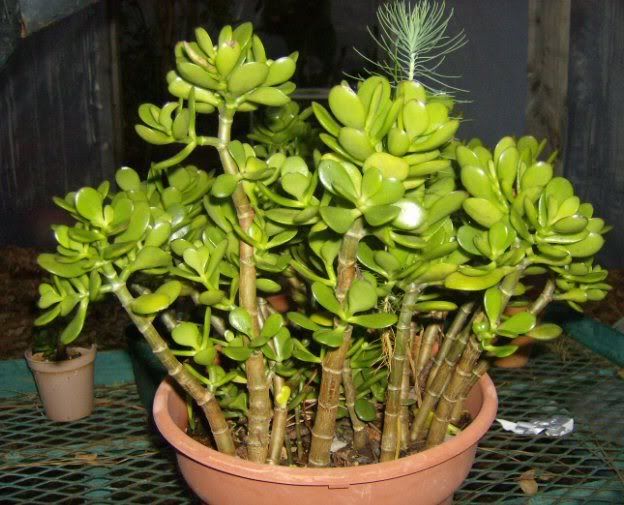 And a look at some others:
The poor hobbit jade was much larger but a surprisingly massive rainstorm earlier this year caused the plant to just fold down on itself. I had to trim off a lot of branches and straighten it up with yarn (the only string I could find in a jiffy). The trimmed off branches were repotted.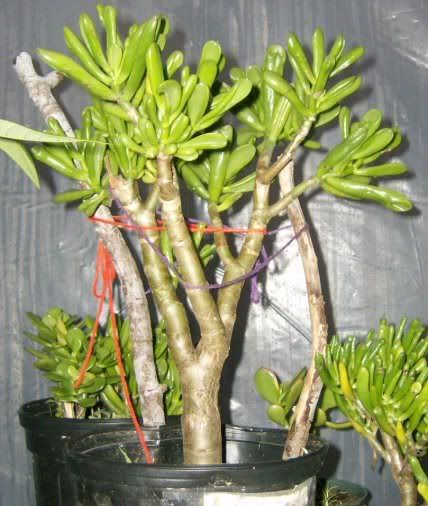 My gollum jade in two pots. They both came from different places. I really oughta take a small paintbrush and brush off the leaves that dried up. I try to brush them off but they don't want to let go just yet.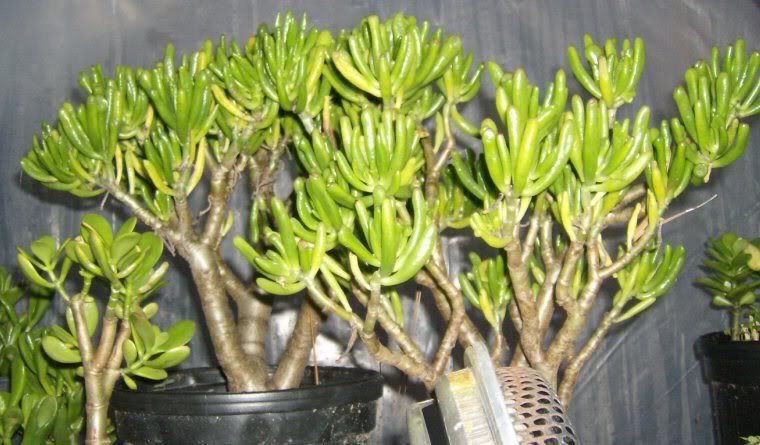 I know it's not as awe-inspiring or beautiful as others but it's the best I can do with the money and space I have. ;)