What was eating my tillandsia? Weird and gross...
ChemGardner
(10a SWFL)
December 29, 2011
I received 5 glass hanging orbs as an Xmas gift. They are from west elm and are very cool. To get my tillandsias ready for their new home, I trimmed their roots and pulled off some old leaves. I keep them indoors on the top of a mirror, and generally mist them 2-3 times a week, pretty standard.
While inspecting one tillandsia, I noticed some tiny brown round dots near the base, in between several of the lower leaves. I peaked in by pulling the leaf back a bit and it revealed many more brown 'things'. I could not tell whether they were eggs, or bugs, but they did not seem to be moving. (and did not appear to be scale). In one particularly heavy area of spots, the leaf seemed to be eaten away.
I mixed a small bowl of water with a touch of soap to dunk the plant in hopes of washing of whatever was on it. After two dunks, I decided to place it under the faucet. During that time, I caught a glimpse of movement, and upon further inspection, there was a small worm living in my air plant, ostensibly for quite a while now, since I bought it in mid November and it has been alone, indoors ever since.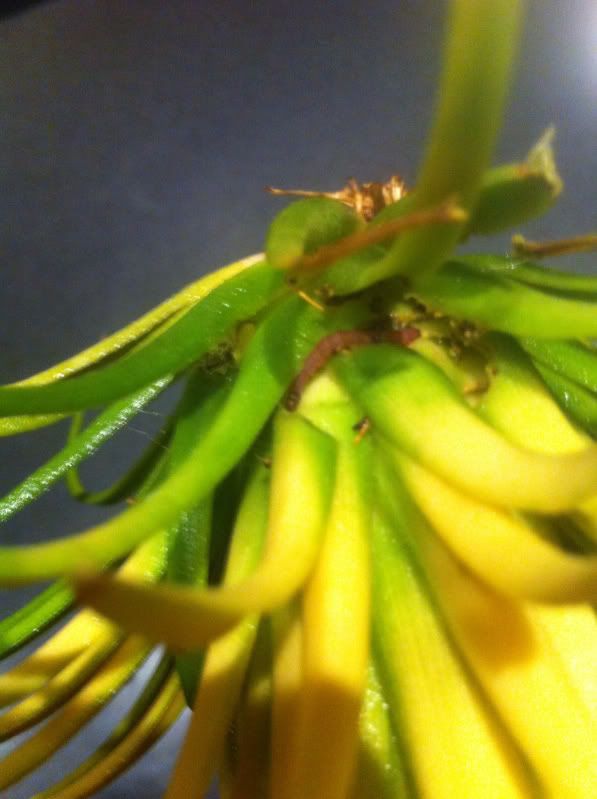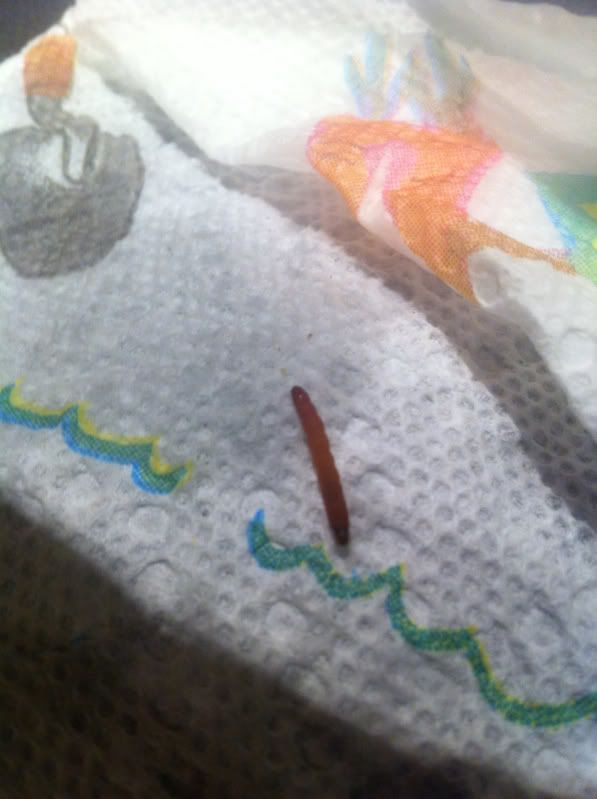 Any guesses on the worm, and/or the brown spots?