What should I do with this camellia?
We bought our house with this mature camellia in place in the NE corner of the house. As you can see it was planted very close to the foundation. I'm worried about long term damage to the foundation, and the odd angle the tree has grown at looks crazy to me, especially from the street.
That said, I really like the camellia blooms and the height is great. What do you recommend I do? Would I be able to transplant something this big? If so how should I go about it? I've also thought about cutting it off near the ground and keeping it small through pruning, but there is a path there that I think would forever be in conflict with it.
Thanks for your advice.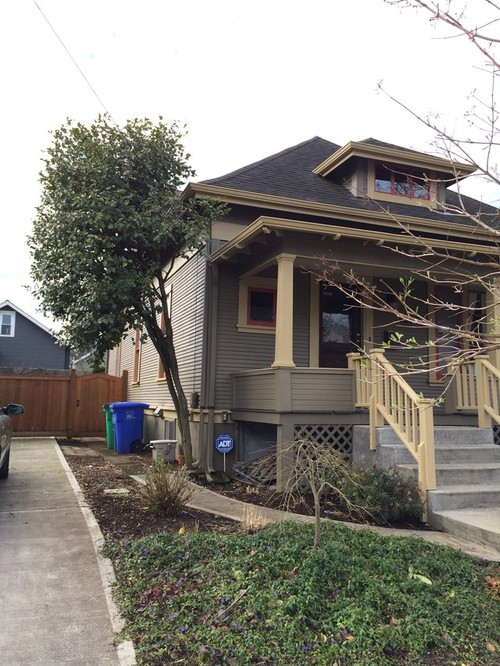 This post was edited by noodle1 on Thu, Mar 13, 14 at 18:39