Parnassius clodius images
butterflymomok
(7a NE OK)
July 25, 2012
For all of you who remember Ladobe, these are the result of his encouragement to visit the area around Beartooth Plateau. Although I didn't make it back to Beartooth this year, I explored the area west of the Tetons. Before going, I told Larry where I was going to be, and he shared memories of this area from his youth. For all of you wondering about his health, he still deals with cancer and the disabilities from the treatments; however, he is in good spirits.
It was Ladobe's photos of the Parnassians that led me to search for this butterfly. There are actually three species and numerous subspecies in the continental US; and there are other species around the world. Larry specialized in Parnassians and shared photos from his collection.
Here are photos of the Parnassius clodius (don't know subspecies) found in two locations on the western Tetons. Colonies were found at Targhee Ski Resort and Teton Canyon trails, east of Driggs, Idaho. Photos were taken July 6th through 12th. Elevations were 7000 feet and above.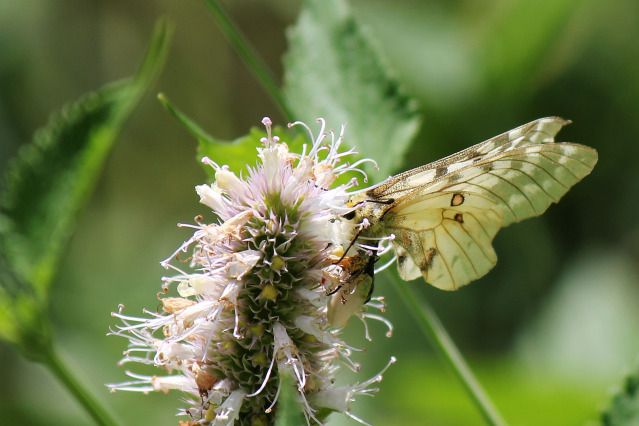 The first two photos are males, and the last is a female. She has a sphragis on her abdomen which is a wax plug that is made by the male butterfly to block mating with another male.
Parnassians belong to the Papilionidae or Swallowtail family.
Sandy
Here is a link that might be useful: Butterflies around YNP area