OT: New fur baby and misc flowers
We had another baby chinchilla born on 5/19. I don't know what the sex is yet but I MUST GET RID of this one!!!!!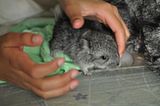 What variegation will do for a common "weed". A polkweed and a KMOTGG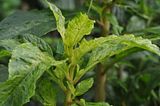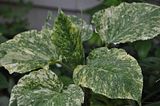 My favorite peony, Garden Treasure. The heat is getting to it but the bloom is 8" across.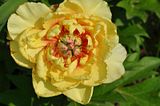 A NOID V. brug sent up an albino sport.
Calycanthus "Venus". I like the regular sweetshrub but this white flowered variety is so much nicer. Unfortunately all the rain messed up the blooms.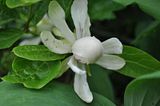 A Dracunculus vulgaris that's already smelling putrid.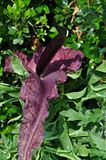 Strophanthus preussii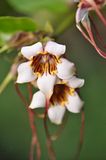 A common caerulea but I still think they are pretty
My quinaria is blooming for the first time. I can't wait until the caudex enlarges.