I think its SO strange...
puglvr1
(9b central FL)
April 29, 2012
Its one of the mysteries I've been trying to solve since I've been growing Jades and Succulents. I can get blooms from these succulents and yet I've NEVER been able to get one of my Jades to ever bloom!! SO Strange!!
I wonder what can be SO different in my growing care between them or what am am I missing or not doing to get any of my Jades to ever bloom?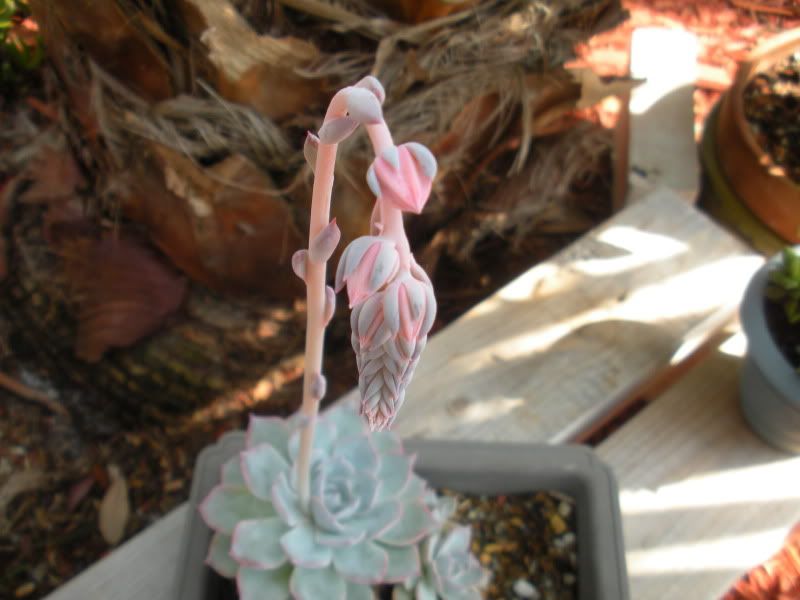 Even my Donkey's Tail has bloomed for me...