what's wrong with this camellia/companion plant suggestion.
texasanna
(8a)
July 24, 2011
I am a beginner, very remedial level. I realize I should not have planted anything until the texas summer heat was over but the camellias were on sale and I do like a challenge, so.....
This is a bonanza camellia. I bought the camellia about 3 weeks ago, let it sit in its new location for about a week and then put it in the ground. About a week after I planted it, it started getting droopy like this. Its pretty much in full shade, maybe a teeny bit of dappled sun late afternoon. Soil is a hodgepodsge of an azalea mix (from local nursery), peat moss, and lots of compost. Amended with a little expanded shale too. I am watering it just about the same amount as I did prior to planting it (every other day). Is this too much?? I really appreciate any feedback because I just also slowly killed an azalea in a different location that was having similar symptoms. In my defense, the other three azaleas that are sitting next to the dead one are thriving.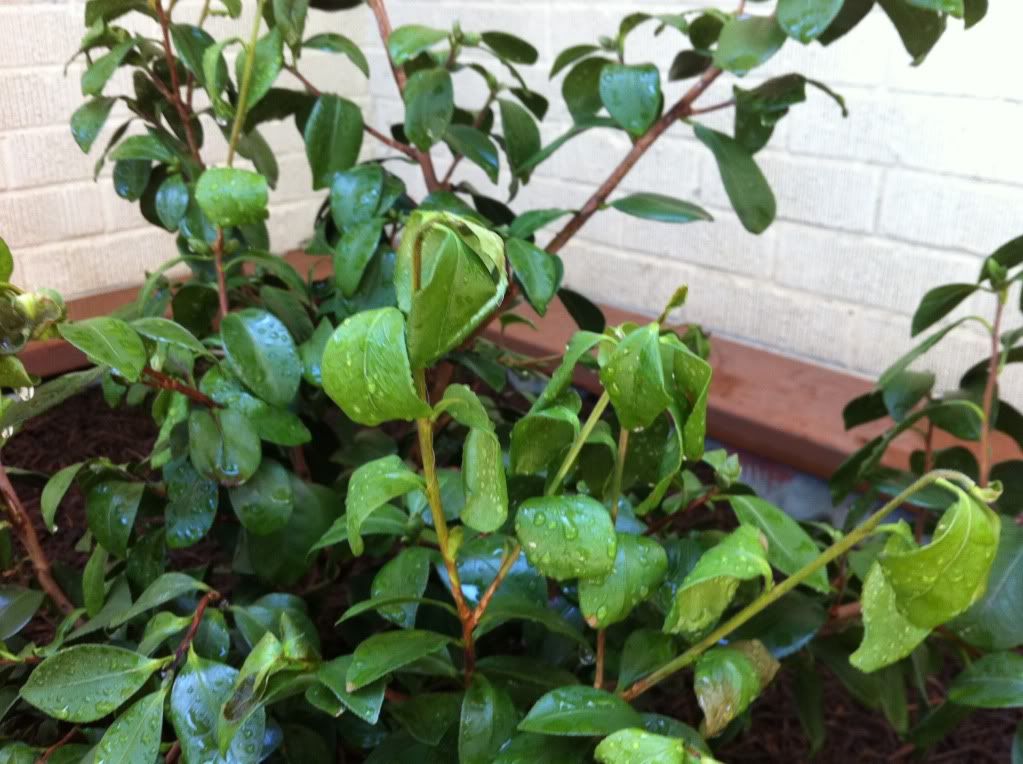 Also, if you have any suggestions for a plant to replace the burnt fern, ideas would be welcomed. That corner gets some sun and it's too much for the fern. I would like something that would spill over the side. The plant in the other corner is a gumpo azalea.