New visitors, plus a regular
terryr
(z5a IL)
July 30, 2011
The other day, I took a photo of a butterfly. A small butterfly, I thought probably a Gray Hairstreak. Early last evening, I was able to finally capture an image of one of the butterflies that has been flitting around here since spring! When I uploaded the images onto my computer, I saw that both were the same. I'm thinking it's a Spring Azure?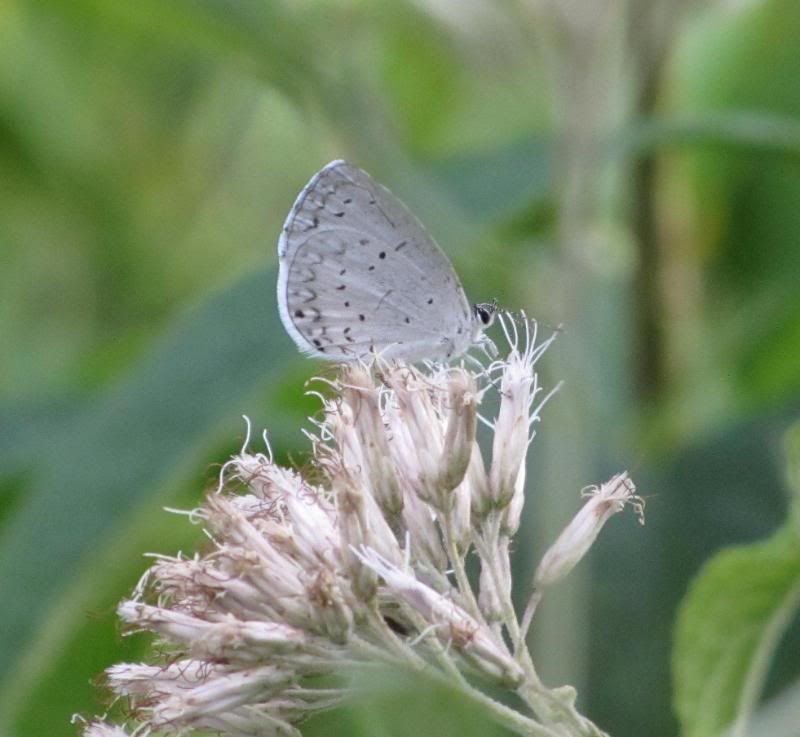 I had a Monarch awhile ago that flitted into the yard, but with the dryness in our area, none of plants have opened and flowered like they should. I watered the other day, then we got 1/10th of an inch, so my friend came back :)
Now this morning, I was looking out the kitchen window and I saw this....is it a Red Spotted Purple?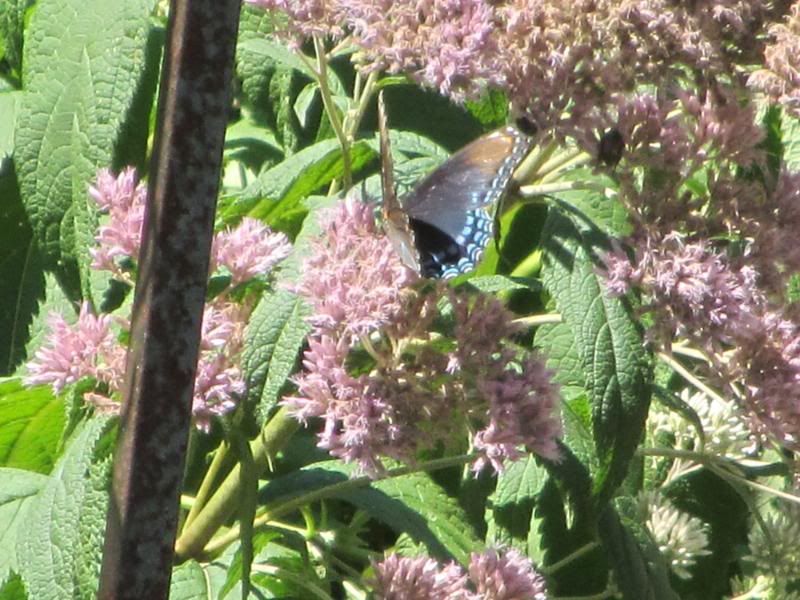 Terry