Eastern Tiger Photo - male or female?
christie_sw_mo
(Z6)
July 29, 2011
I think most if not all of the female Eastern Tigers I've seen here have been the dark form but I'm not sure on this one. Is it a male with more blue than normal or a female with less blue than normal?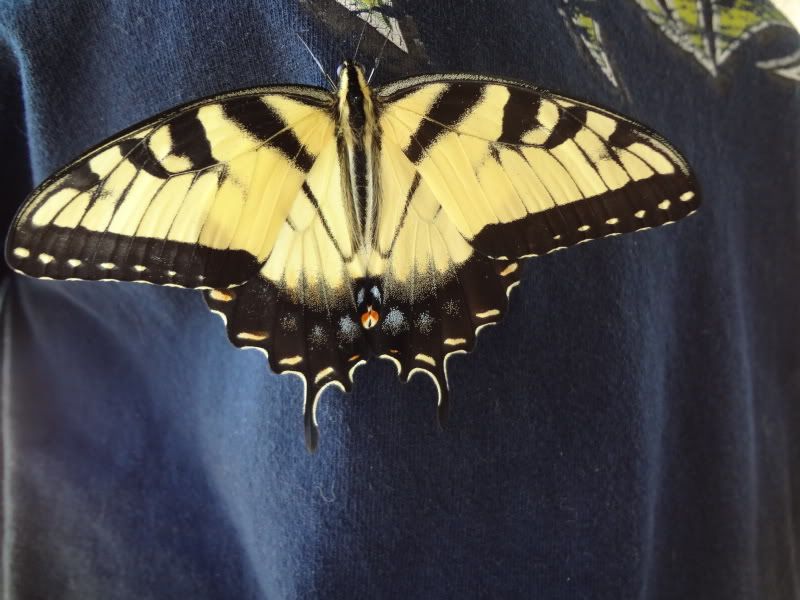 If I didn't mix up my pics, this is a side view of the same butterfly: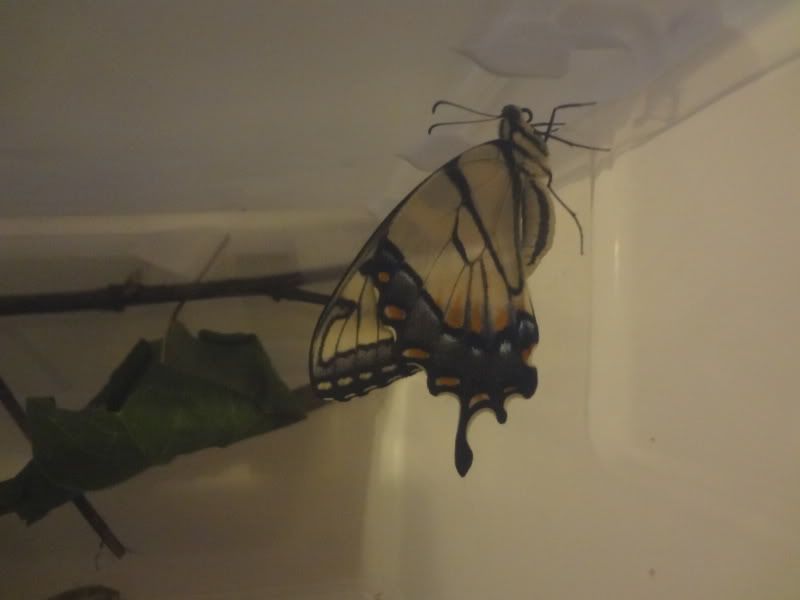 Here's another one that has no blue that I can see, so I think it must be a male:
Here's a side view of the male:
The first one says "lost and found" because it's one that we looked for in the house for over a week. It escaped the container when it was ready to pupate. I finally found it, in chrysalis form, but not attached to anything, just laying on my carpet by my cedar chest. It's a very lucky butterfly. I don't how it didn't get stepped on or eaten by my kitty in all that time.