Haworthia cooperi v truncata name?
bikerdoc5968 Z6 SE MI
April 19, 2014
I recently was given the Haworthia in the middle. I have had the flanking plants for some time. Those are labeled Haworthia cooperi v truncata, but I'm not certain the one on the right is, in fact, H. cooperi v truncata and I don't know the name of the middle one although it looks like the one on the left. The middle one has a brown flower while the one on the right is green. The middle one may be H. cooperi v cooperi or maybe v obtusa. So names, please for these threesome?????
Thanks,
Howard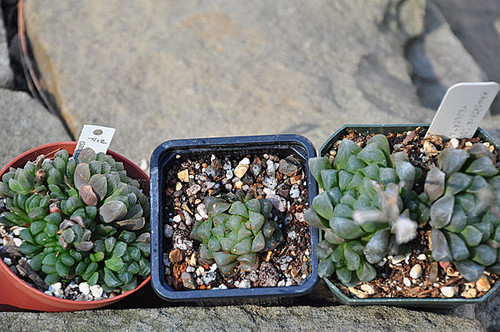 This post was edited by bikerdoc5968 on Sun, Apr 20, 14 at 15:00