Pony Tail Palms in a grow box
whip1 Zone 5 NE Ohio
April 14, 2012
I plan on putting my three Pony Tail Palms into a grow box. I've read a lot here and I want to let these guys grow, and put on some size.
Here are the three plants.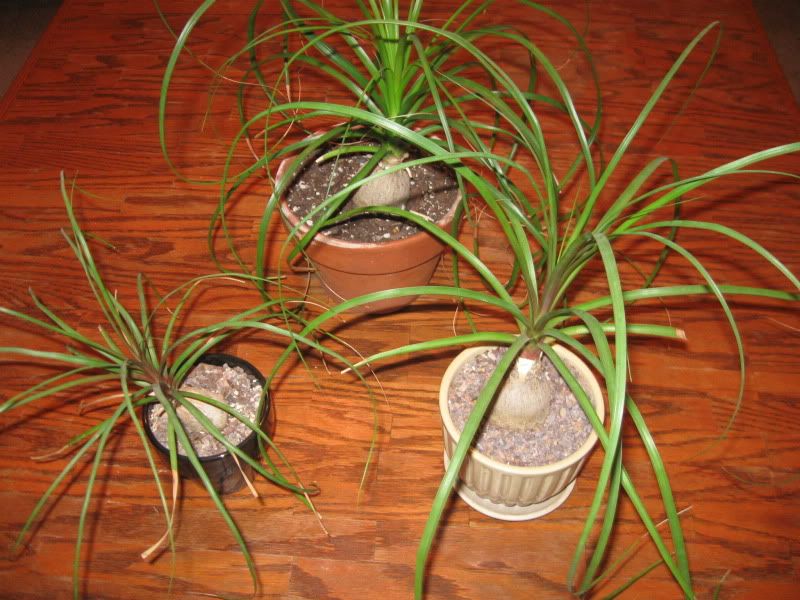 I'm going to put them into a 24 inch long box. I drilled 6 holes at the low points and added some small pieces of screen to keep the mix from falling out of the holes.
I have about 3 gallons of mix made.
Does anyone have experience with using a grow box? What time would be best to transplant them? Anything else I should know? Once they are in the box, I plan to leave them in for a few years to gain some size.