BOIRO 2005. Camellia sasanqua Show
It is time of camellias.
It begins the season of Camellias's Shows in Galicia. In Boiro, province of A Corunna, it is celebrated on the 3 and 4 of December, 2005, the Exhibition of Camellia sasanqua and other Camellias of early flowering.
In the Optional Link URL:
'Boiro2004 C.sasanqua Show' there are photographies of the Exhibition of the year 2004.
Regards.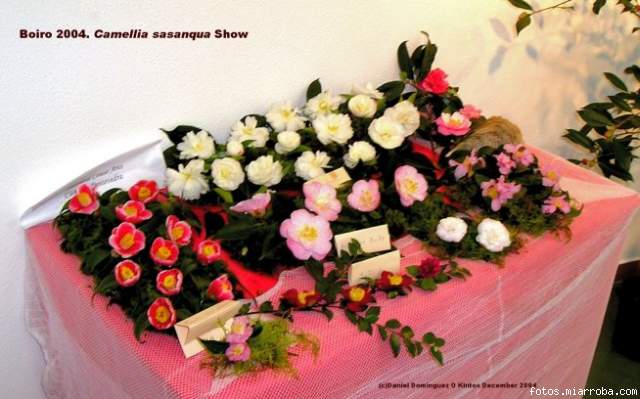 Here is a link that might be useful: Boiro 2004.Camellia sasanqua Show