Removing the stupid glued flowers
I give up... I bought a cactus from Lowes with idiotic glued dead flowers on top.
Any good method you have learned to avoid damage to the cactus? Humidity help? Or just hurt the cactus? Just use a fork to comb it off? Burn it off carefully? Lubrication?
There are a bunch of real flower buds underneath the fake ones on this Haselbergii.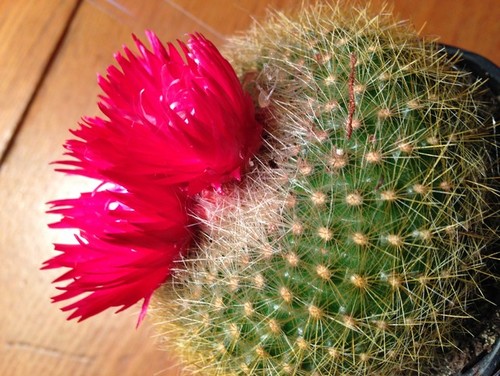 This post was edited by noki on Sat, Apr 5, 14 at 20:27