Thanks to the enabler!
jeepman69
(8b)
April 1, 2012
Well after this "fix" I think I can make it two more weeks til the show. Thanks again Howard for being my enabler.
Sadly the blooms on this one had already passed before I got to taking pictures. It has beautiful bright orange flowers. Rebutia flavistyla�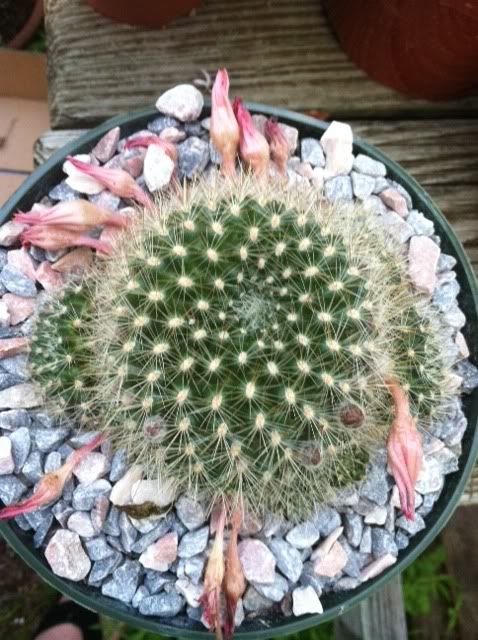 I have not had a chance to look the next few up yet. So any help IDing would be great.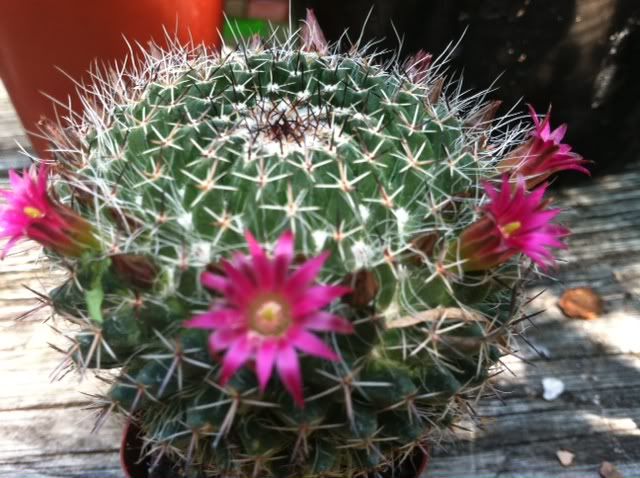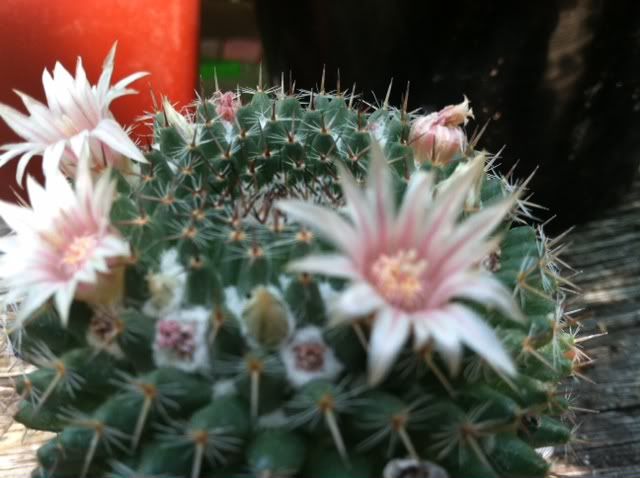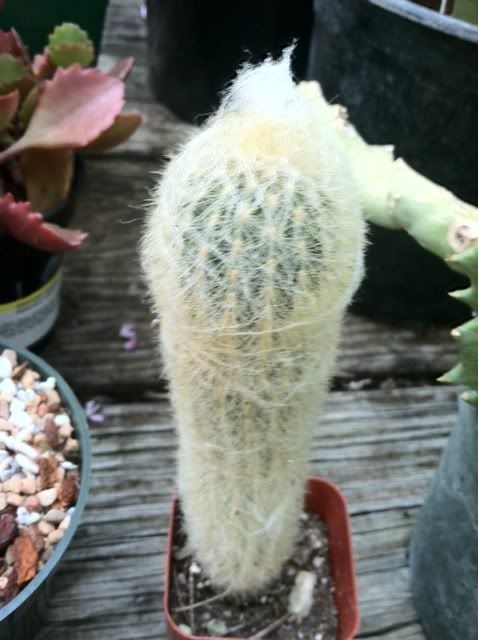 Echinocerus rectinatus rubrispinus�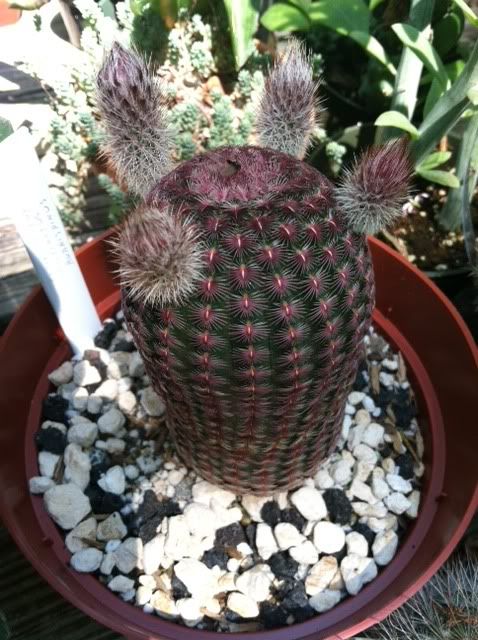 Mammillaria Stella-de-tacubaya�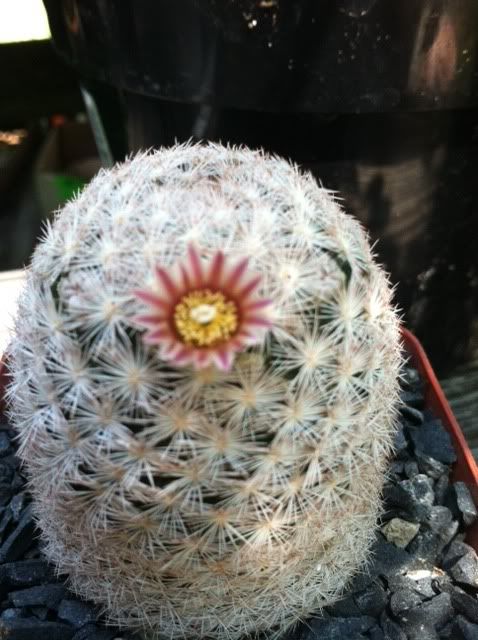 Mammillaria dewii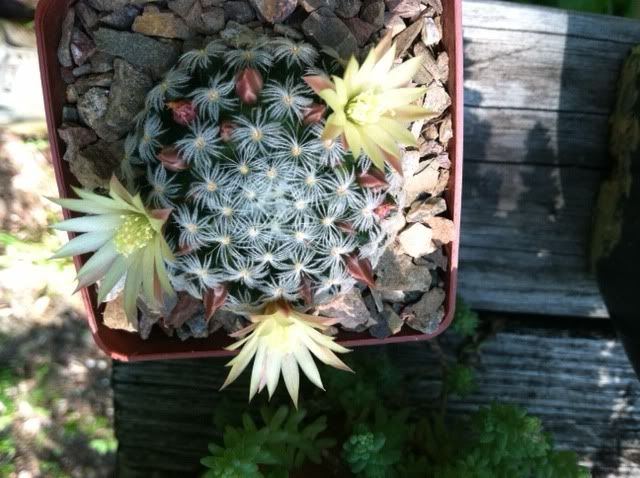 Melocactus matanzanus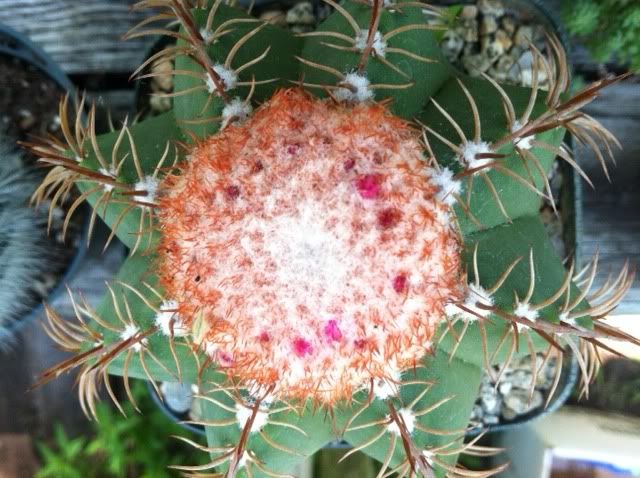 Pachycereus pringlei�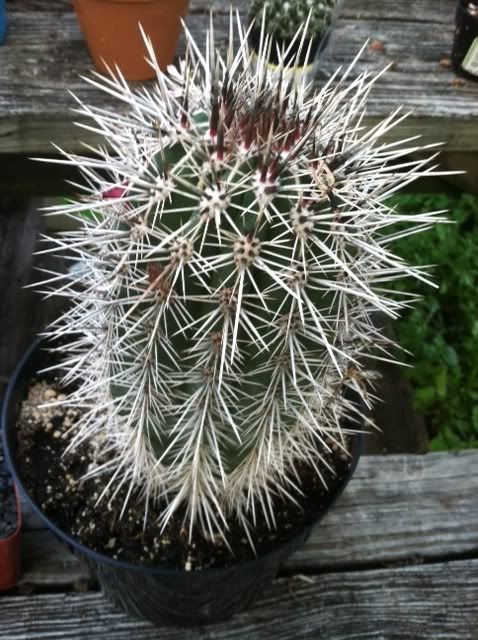 Euphorbia monstrose