Pruned a few Jades....
greenman28 NorCal 7b/8a
April 3, 2013
Couldn't take it any longer....
a couple Jades (Crassula ovata obliqua and Crassula arborescens) had really gotten out of hand.
So I stumped the obliqua back to nothin', and literally cut the arborescens in half. I've been wanting
to whack these for a while, and I feel better already... there's a lot more room on the window-sill now!
The Crassula ovata 'Crosby's Compact' just needed some tips trimmed.
Before: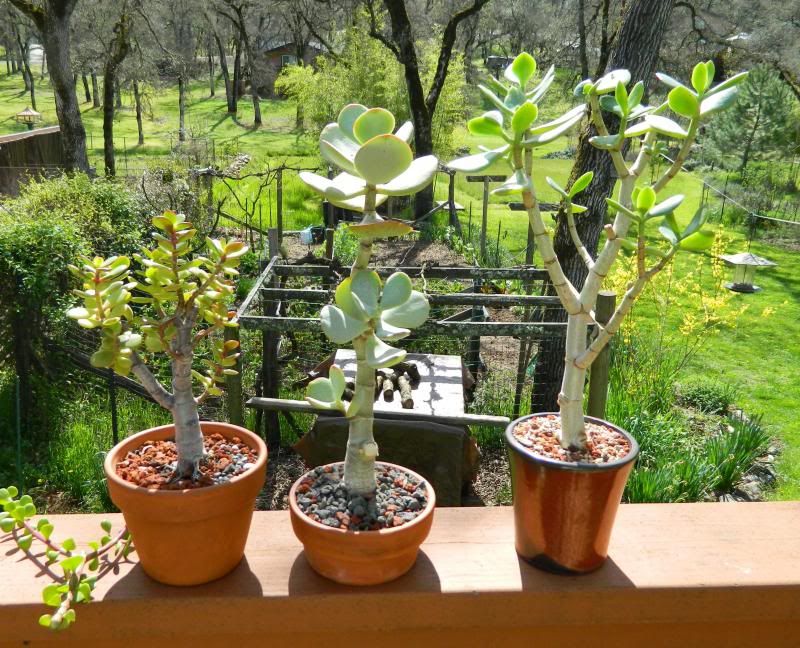 After: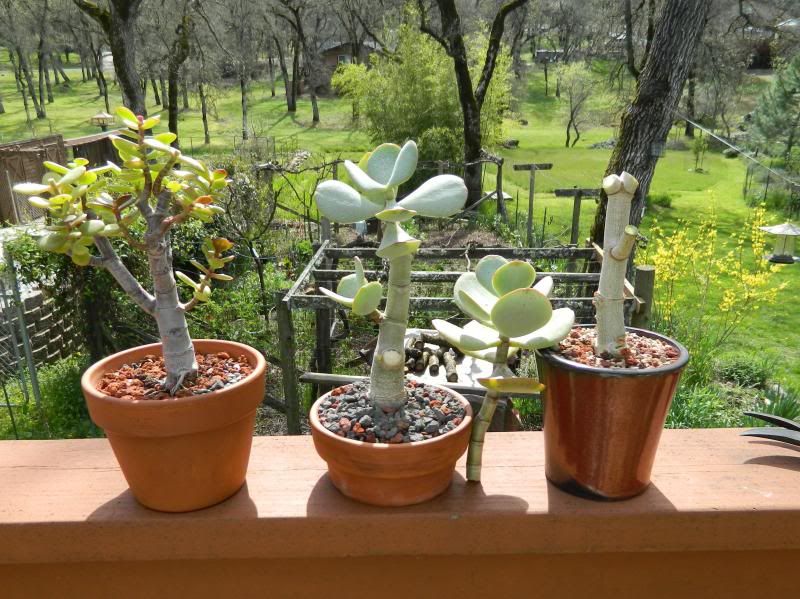 And then I had to address this Crassula ovata 'Gollum' that I've been grooming for a bonsai
presentation. Started as a small cutting from Joscience, which I rooted in the garden.
Before:

And after. Perfect height, trunk, and branch origination.
Thanks for lookin'!
Josh