Direct Sun- Bright Light for Jades and Succulents...
puglvr1
(9b central FL)
May 21, 2012
Every year around this time I have this dilemma about where I should put my Jades and Succulent...since we're slowly approaching mid to upper 90's and very high humidity are lurking(70-100%) around the corner. They don't do well when its this hot/humid when placed in full sun. I was wondering if having them against my South wall (very bright) indirect light is sufficient enough light for them or would it be better if they get actual direct sun to keep the growth compact?
This is what I mean...What do you guys think??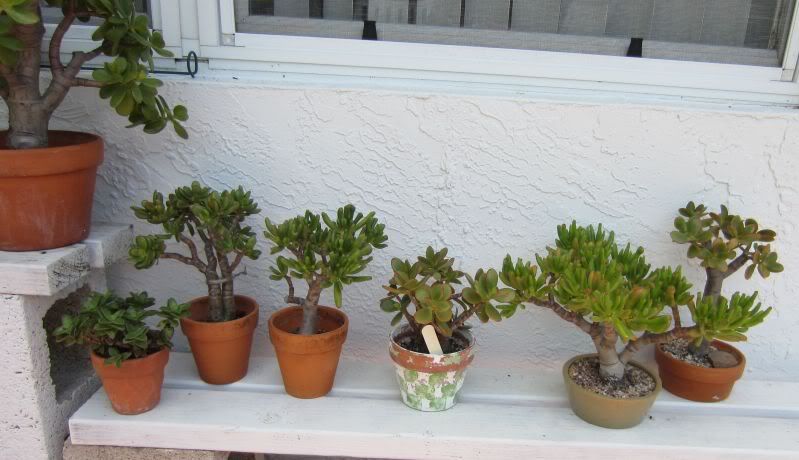 Thanks for any help and input~