whats eating my canna leafs? what do i do?
DARLENE_TN
(Z7 knoxville TN)
April 15, 2005
HELP! MY CANNA LEAVES NO SOONER EMERGE FROM THE GROUND AND SOMETHING IS EATING THEM!! :+( PLEASE LET ME KNOW WHAT THIS CRITTER IS AND HOW DO GET RID OF IT FOR GOOD!!
HERE'S SOME PICTURES OF THE DAMAGE.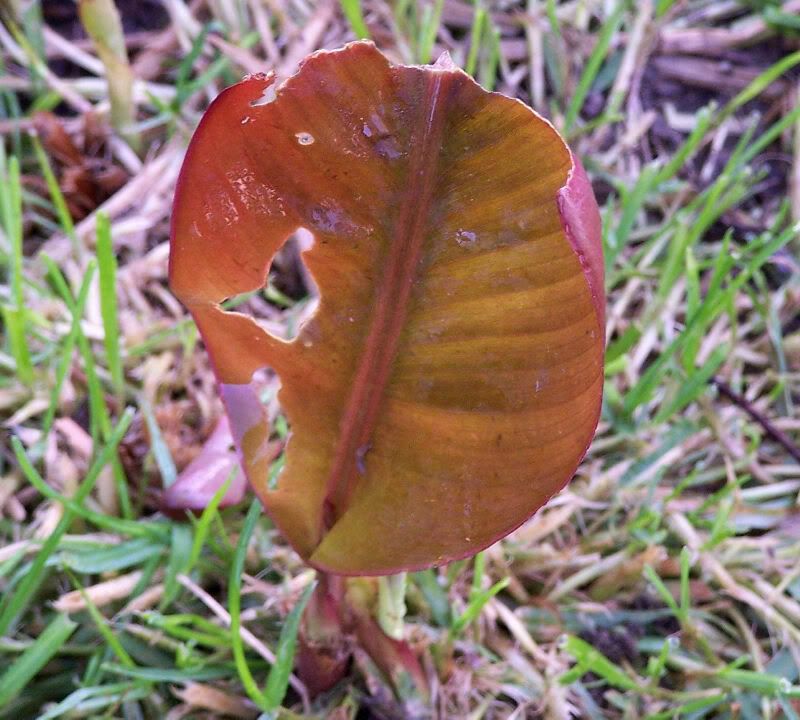 ANY HELP IS SO MUCH APPRECIATED
DARLENE