Plants from Members
I was moving plants this morning, and a number of plants I received from members ended up together in the driveway, on their way to other locations.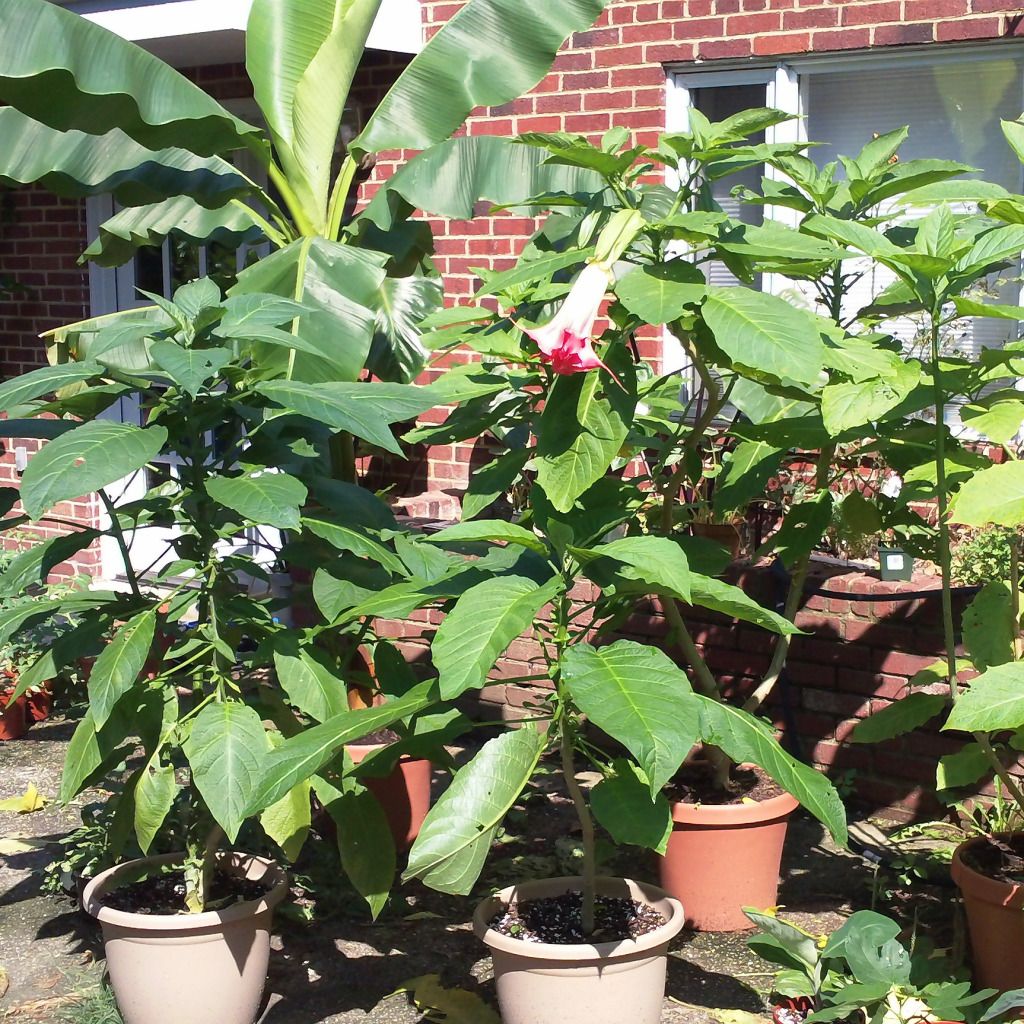 The picture is messy, but the plant in bloom is Xena, it is in the pot to the rear. The plant to the far right is a NOID of unknown origin, but the leaves at the edge of the photo are Jamaican Yellow. Both Xena and the JY came from Kathy. The plant in the middle is Cherub, and to the left is Charles Grimaldi Gold. Those came as cuttings from Jerry last fall.
Thanks guys...
The banana is Musa Basjoo, it arrived a year ago in a four inch pot. Those things can grow!
Jim