Milkweed Tussock Moth caterpillars
bob_71
(z7 MD)
August 3, 2011
I have only found two Monarch caterpillars on my Milkweeds so far. The last few days, I have been introduced to some Milkweed Tussock Moth caterpillars. One patch of Common (a. syriaca) exploded with upwards of 100 cats. There are several smaller batches on the second patch. These are almost exclusively communal feeders and they can consume lots of Milkweed!
In my readings, it is indicated that the caterpillars of the Monarch and the MTM are not usually found on the plants at the same time.
I have attached a couple of shots.
Bob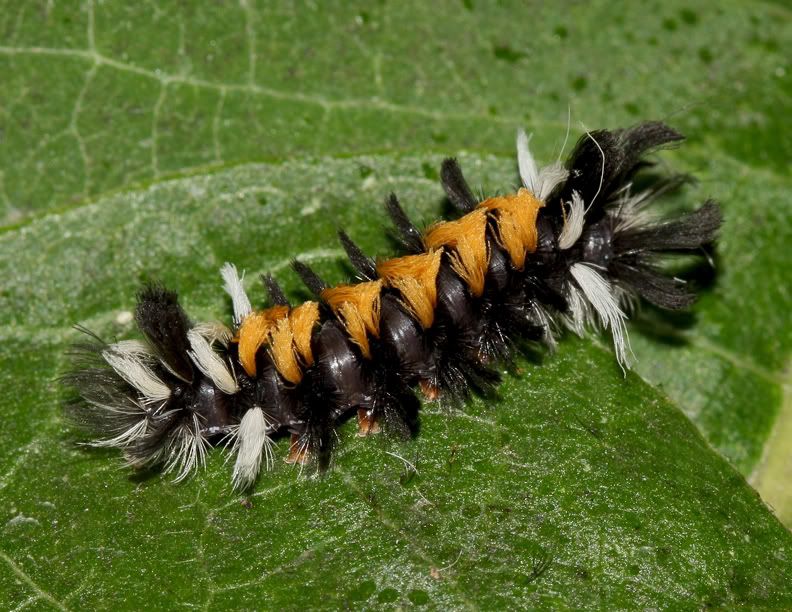 This small group is feeding (heads down in the photo).