Try these aphids on for size!
bonniepunch
(USDAz4 AgCanz5a)
July 16, 2007
First time these guys have found their way into my garden! I get the usual black and green ones, as well as some bright yellow and white ones, but they're all much smaller than there monsters!
They're also tough as nails. I carefully scraped some off so I could take them inside and have a better look at them (it was about to rain) - I sprayed them with isopropyl alcohol to kill them after I had had a good look, and it barely knocked them over. I wound up having to squish them to kill them!!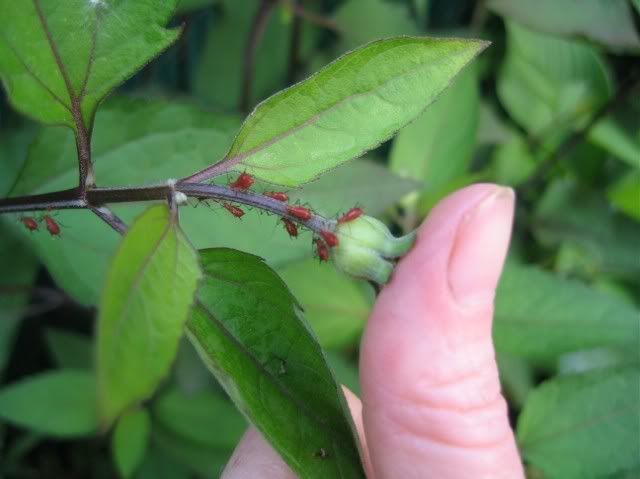 BP