New Camera/Toy is Here!
misssherry
(Z8/9SE MS)
August 31, 2011
I got my new camera yesterday, and I've been playing with it off and on since then. I've made my first two pictures with it, and I think I'm really gonna love this one! I made these two pictures with the lens about 1" or 2" away from the caterpillars. It has an "Intelligent Auto" setting that does all the work for you. It also will take 3-D pictures, but I haven't gotten to that yet, also movies.
I found two more buckeye - Junonia coenia for Larry - caterpillars and brought all four of them in to raise myself. Here's the biggest one -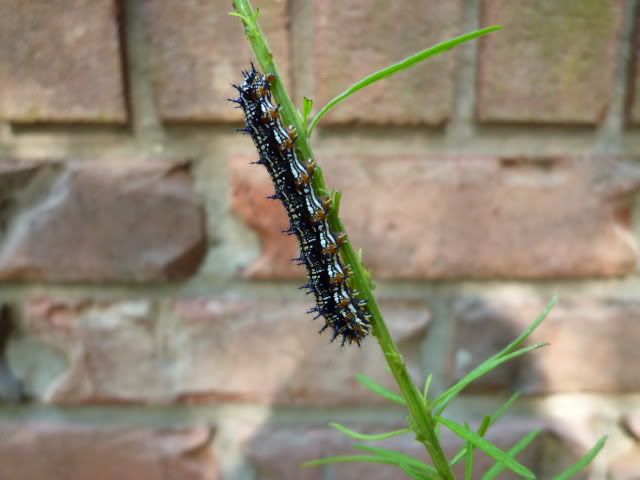 I keep finding more and more monarch - Danaus plexippus - caterpillars on my A. curassavica - I'm up to 46! I've brought them to the porch to raise, and I'm running back and forth to the garden night and day for leaves. There is another female monarch who's laying more eggs, so I have to check each leaf before I cut it off to be sure there are no eggs on it.
Two monarch cats -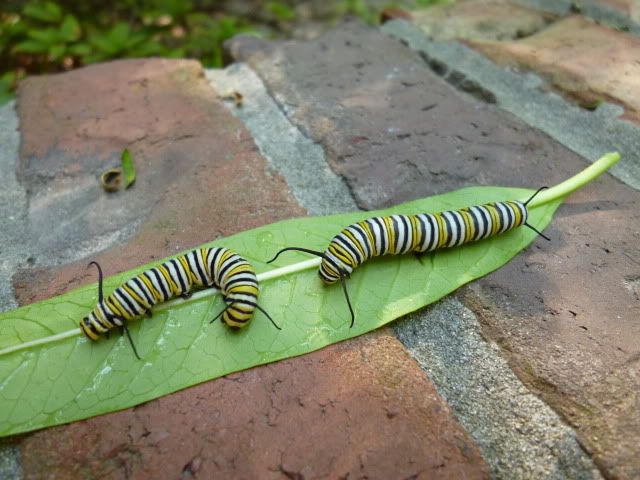 Sherry