How the Fiery Skipper got his name.
bob_71
(z7 MD)
August 18, 2011
Most people think this feisty little skipper got his name due to his 'fiery' color...not so! I observed this one spend several minutes today trying to forcibly mate with a Wild Indigo Duskywing. He just did not want to take no for an answer...(now watch one of you knowledgeable members shoot holes in my theory by pointing out that my picture is of two males, I wouldn't know the difference).
Butterfly activity here has finally gotten as hot as the weather has been.
Have a nice day!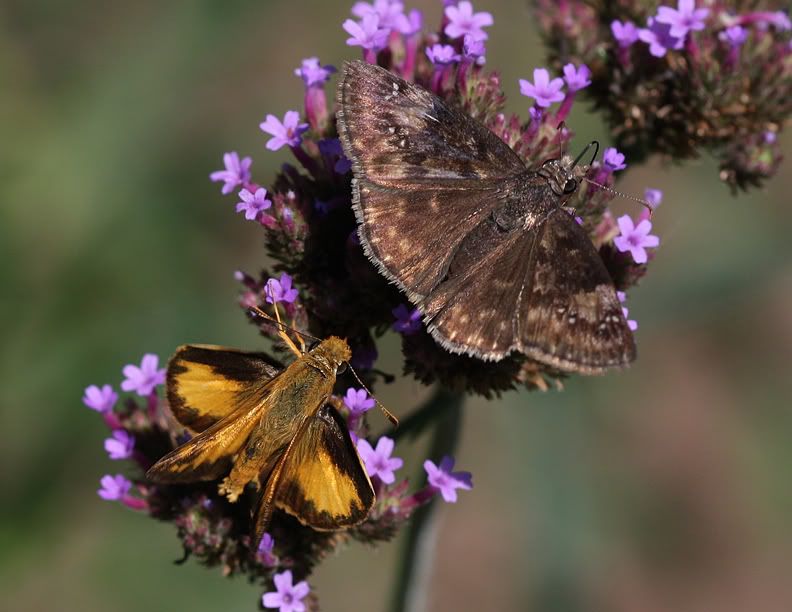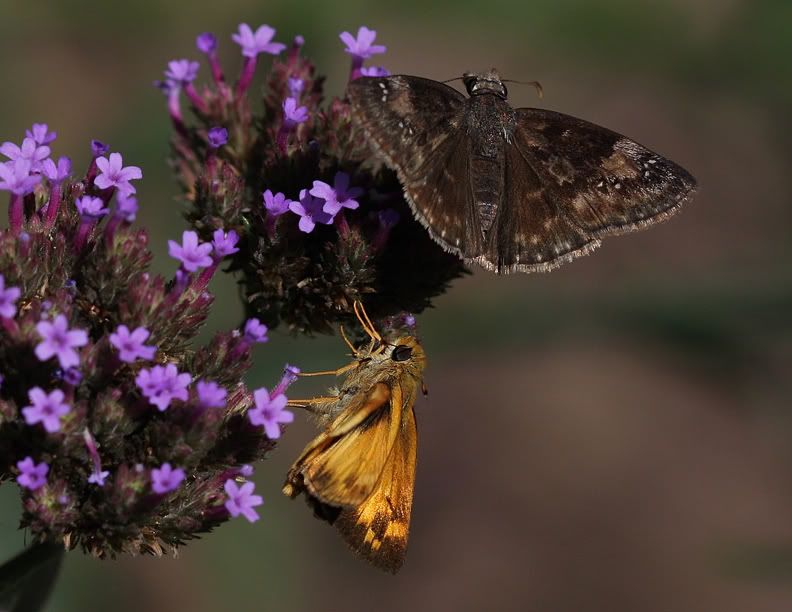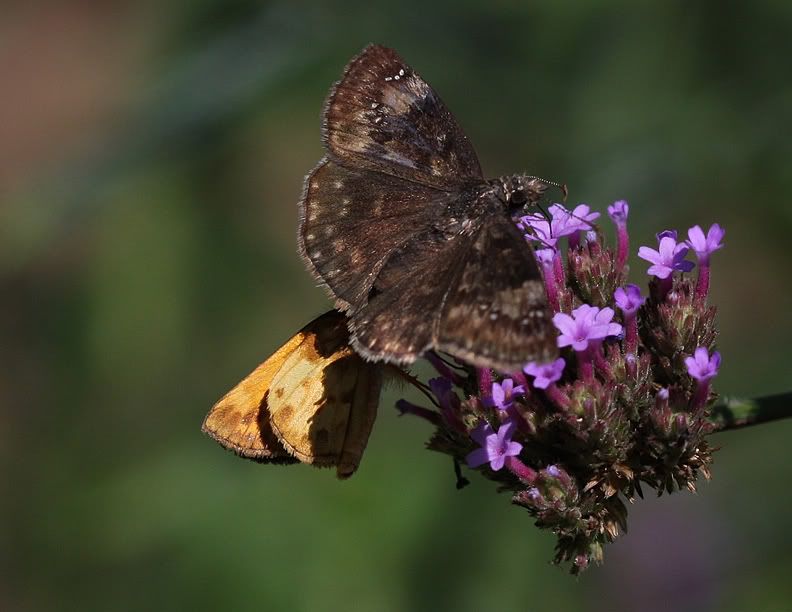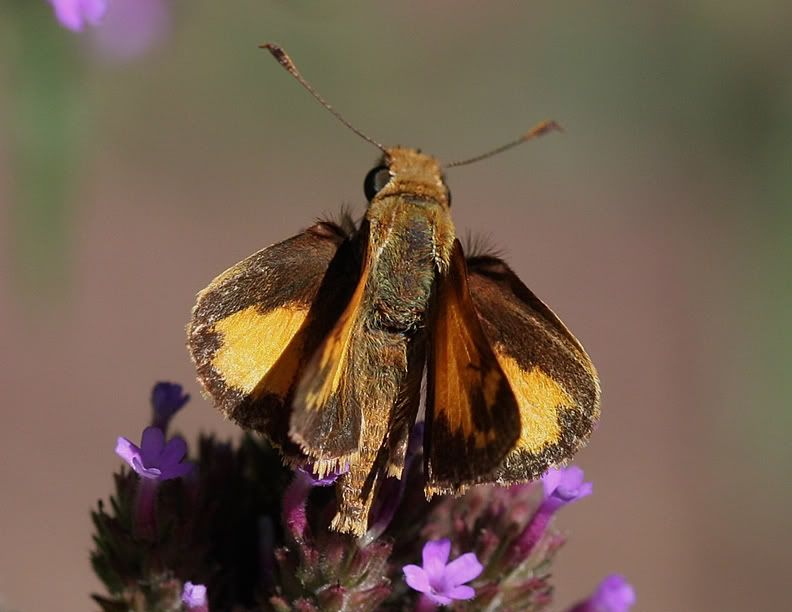 Bob