In-Ground Jade Drooping. Puzzling!
TheoryOfGravity
May 17, 2012
Hi there,
A previous tenant planted a jade plant in the ground. I've lived here since 2008 and haven't had a problem with it other than once over watering it (it developed a powdery substance I guess is mildew). Otherwise it flowers every year and gets red tinge on the leaves other times. Seems normal enough.
Recently I cleared out all the flora around it by light raking and pulling, and now am noticing it drooping to one side. I'm in Southern California. It's been this way about a month that I notice. It could have been earlier, but I just never noticed.
Also, a lot of stems are limp, some are turgid and strong. Also, we just went through our rainy season here in SoCal.
Any ideas? I had the inexperienced idea of slowly bracing it, to gradually push it up. Bad idea? Any better ones out there, so I don't end up massacring it? ;) I've always liked this thing.
Or maybe it's a matter of leaving it alone? (What I do best ;)
As seen from the sidewalk: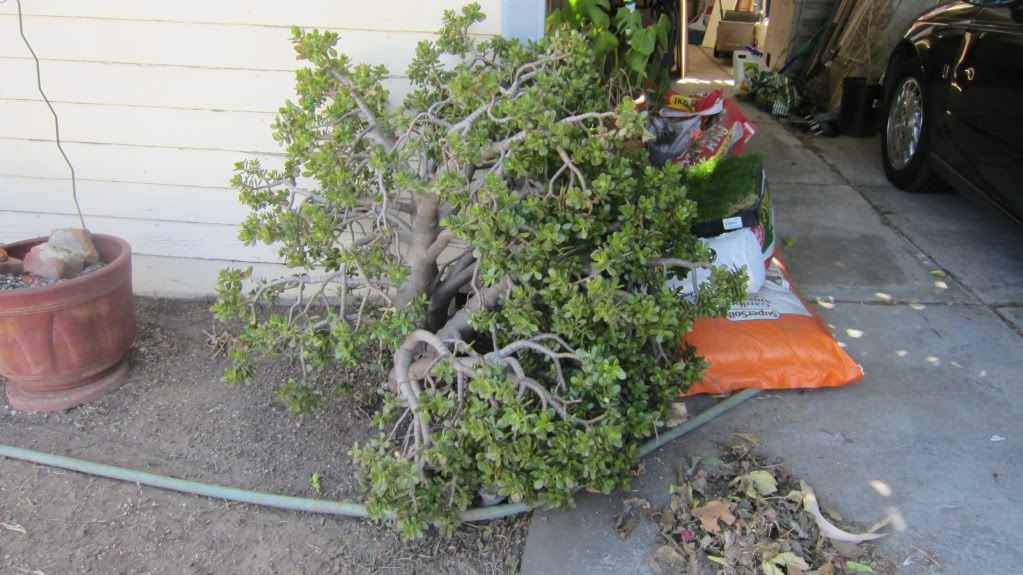 As seen falling away from us: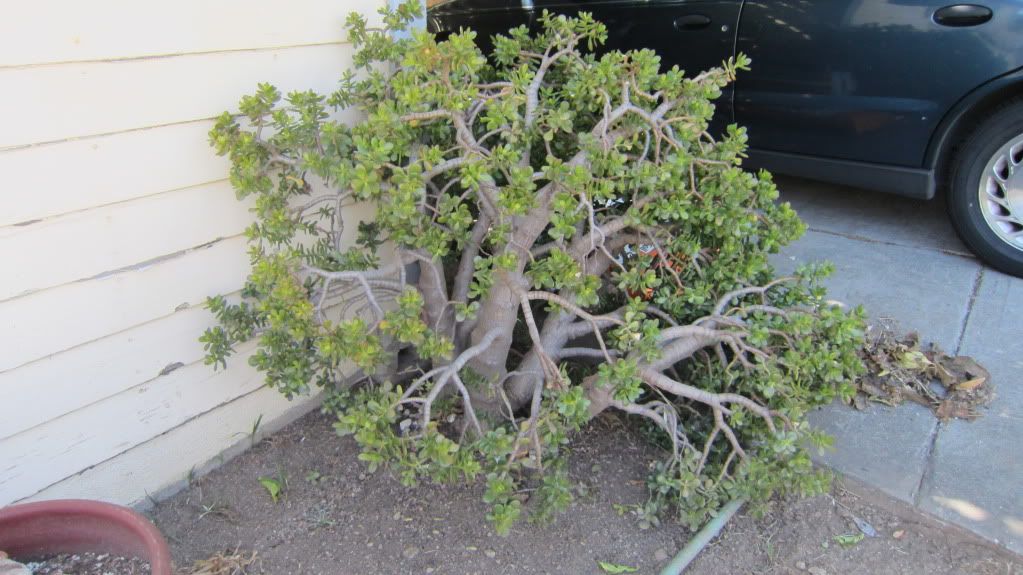 As seen falling toward us (and into the pavement)