A few pics a few questions :-)
jessiec777
(Washington State 5)
May 18, 2012
This is my gasteraloe "white wings" seems to be happy and back from what I thought was the brink of death. It turned brown and seemed to be dry with no relief. Do these hybrids have a "dormant period"?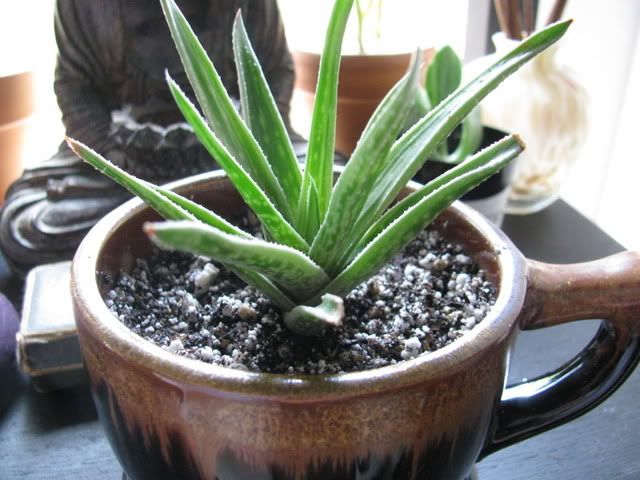 Just picked this little guy up yesterday and it seems to be about ready to flower...any care tips for me? I have a split rock that seems to be doing very well, do they have similar care?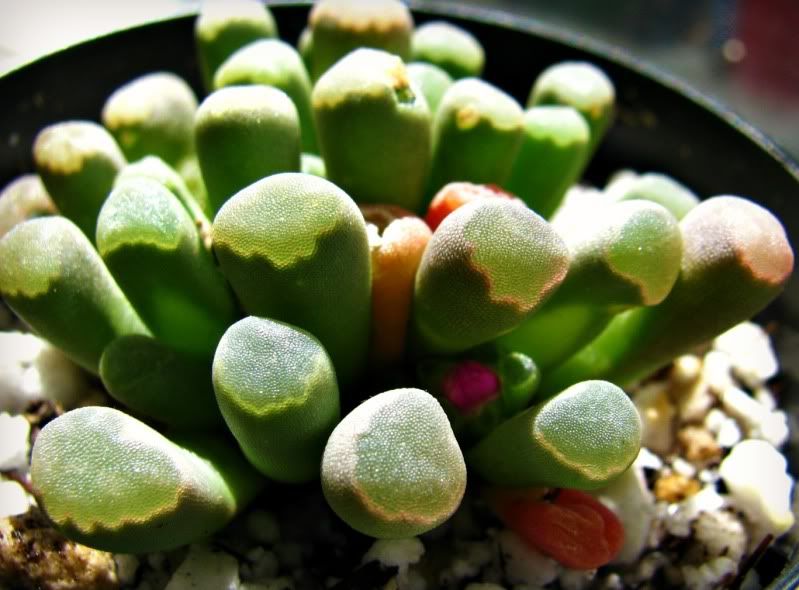 Jade getting some new leaves after about a month or so. I was hoping for more up towards the top.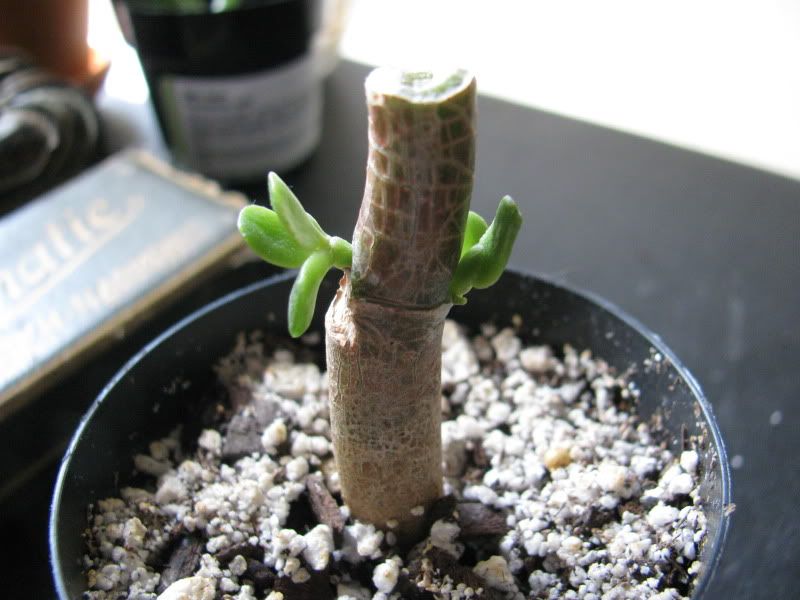 Thanks for looking :-)