Is this a fire hazard, and what would you do?
melle_sacto
(Z9/Sunset 14 CA)
May 1, 2013
We revamped the front, and all the tiny plants/small citrus in this shots are not established (like planted either this past weekend or a weekend ago). But it's all going to get blasted this summer, so we mulched the entire area with wood chips.
So then I asked DH "Is this a fire hazard?" And he said it was. Well...hm. So what can we do? I was going to do nothing, but then my hamster wheel started turning.
Option 1 -- fill in with full-sun annuals, kind of a pricey option.
Option 2 -- water 2x/week with a hose sprinkler so that the wood chips don't get too dry but also means a higher water bill when the whole point of this was a LOWER water bill.
What do you think, go for Option 2 or don't worry about it and hope for the best?! ;-)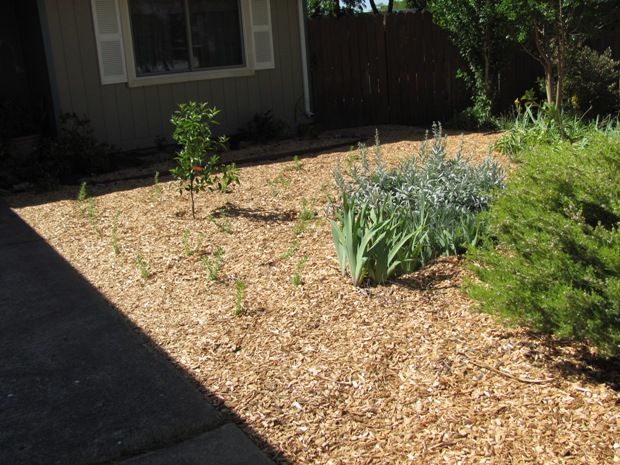 This post was edited by melle_sacto on Wed, May 1, 13 at 20:42