Companion Planting and other photos
Here's some photos thus far- only a few are blooming- Jamaican Yellow- VERY fragrant.
Also some photos of companion plants that seem to benefit my brugs-
Russian sage- seems to keep pests away, and my plants seem healthier being next to them.
4 O'clocks keep moisture high around my brugs and very little weeds can grow near them. Pretty too! Also a photo of the nursery consisiting of some of my cuttings that I started this past winter. Hope you enjoy!
kasha77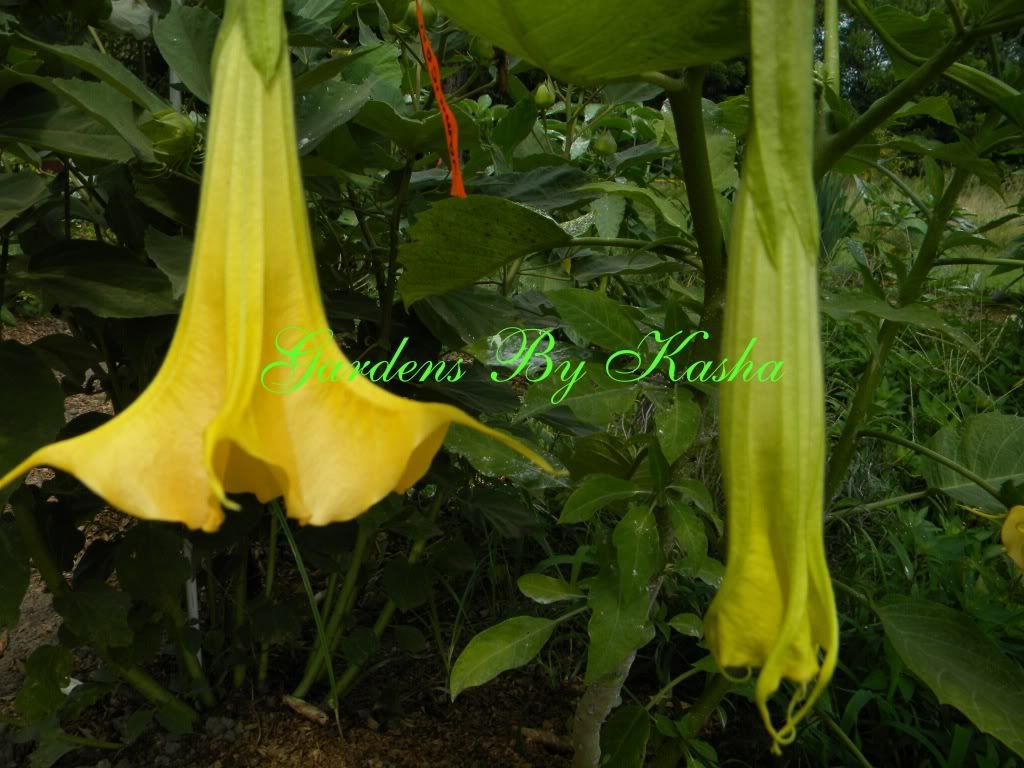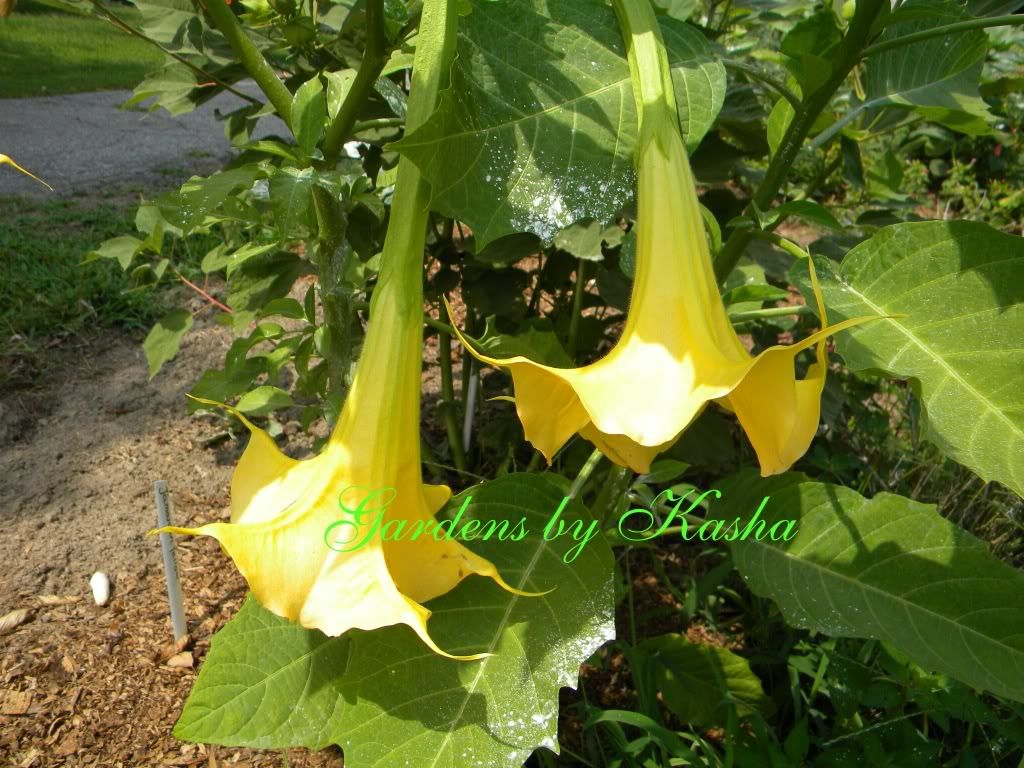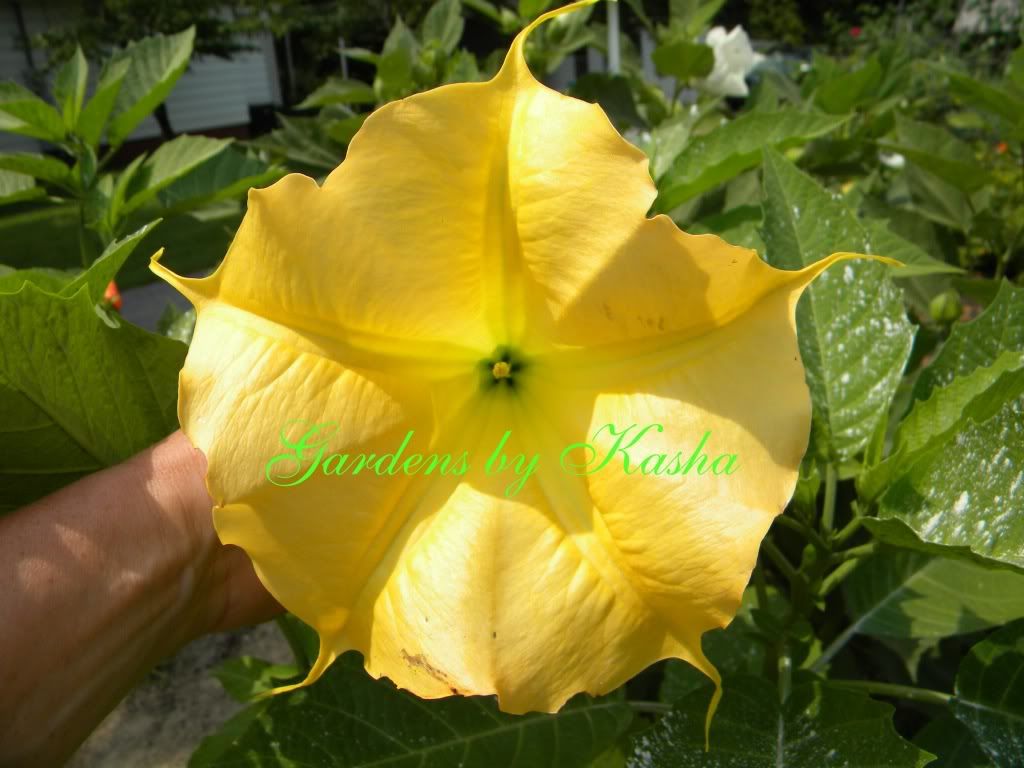 Cassie Todd Brug bed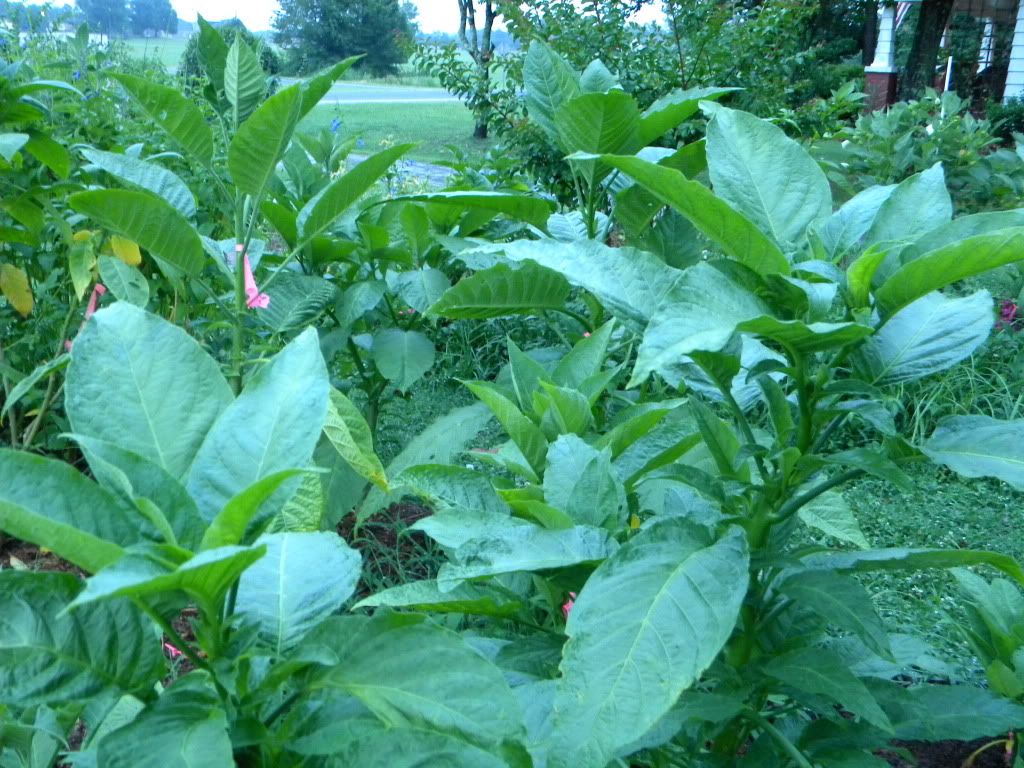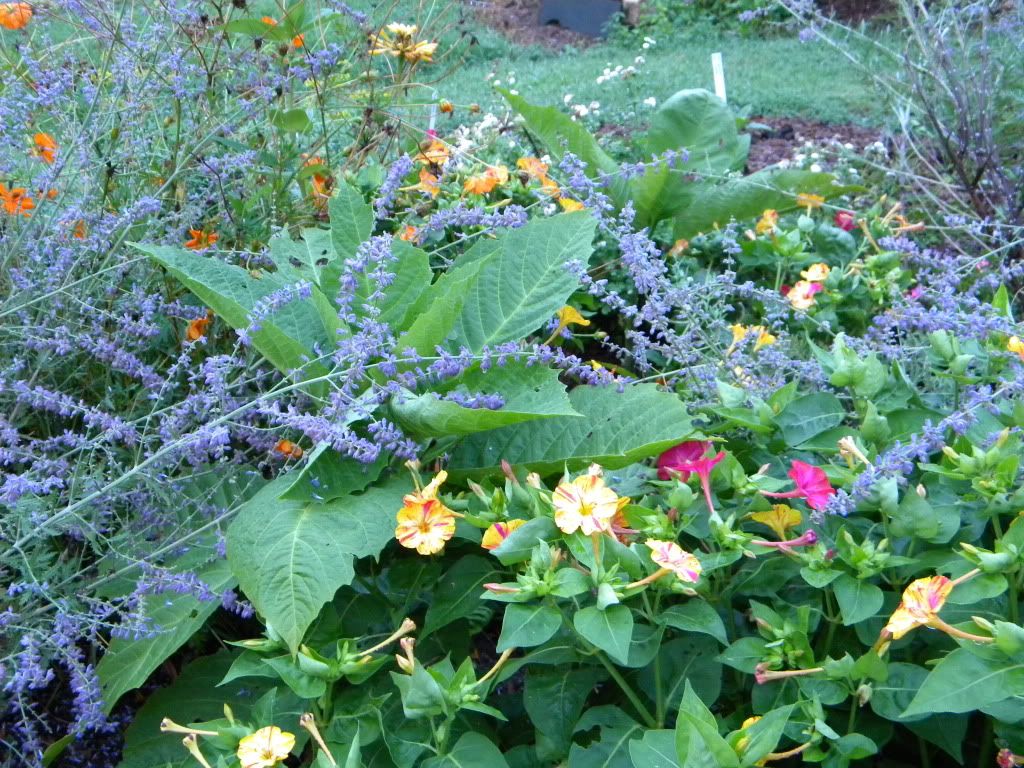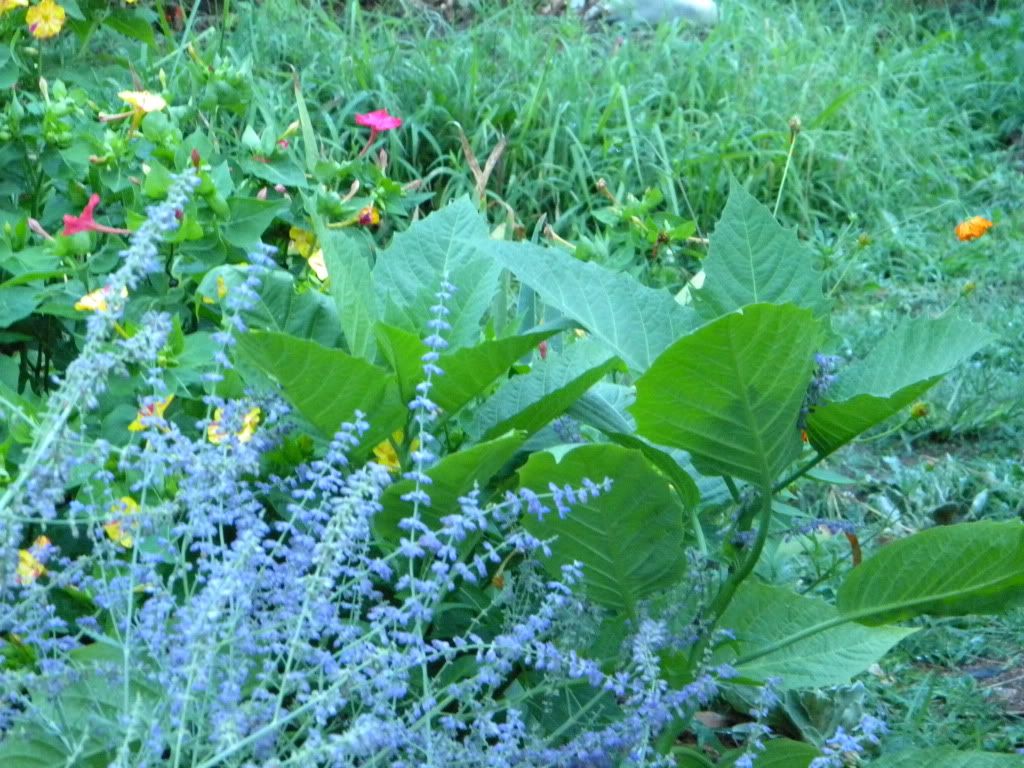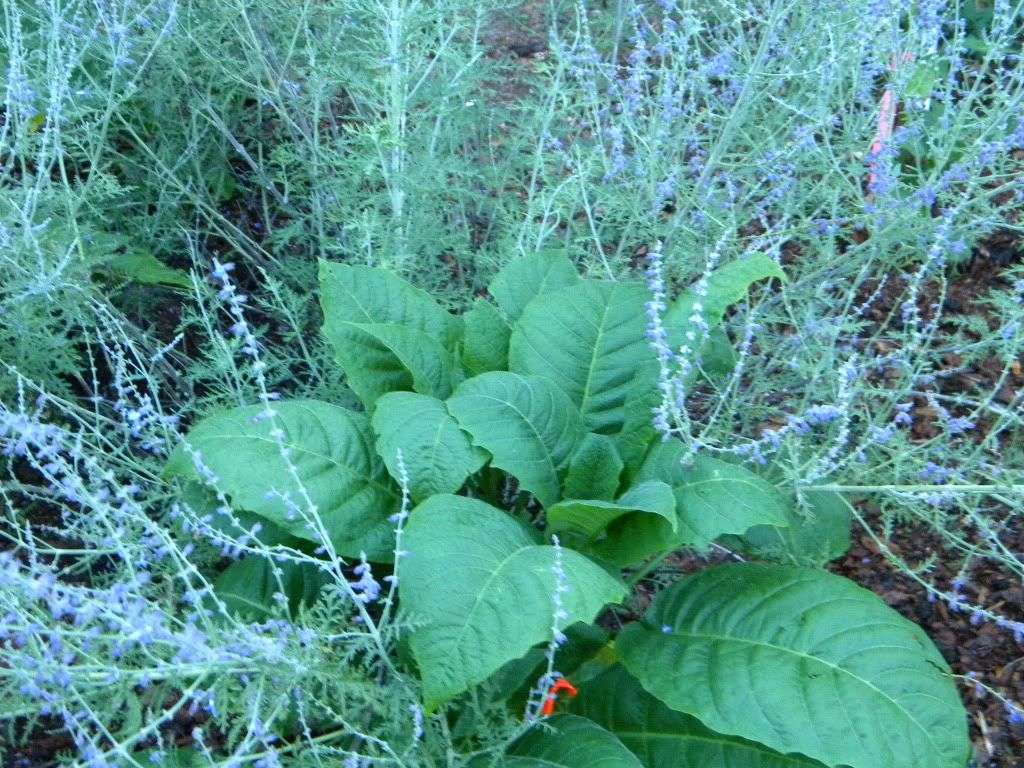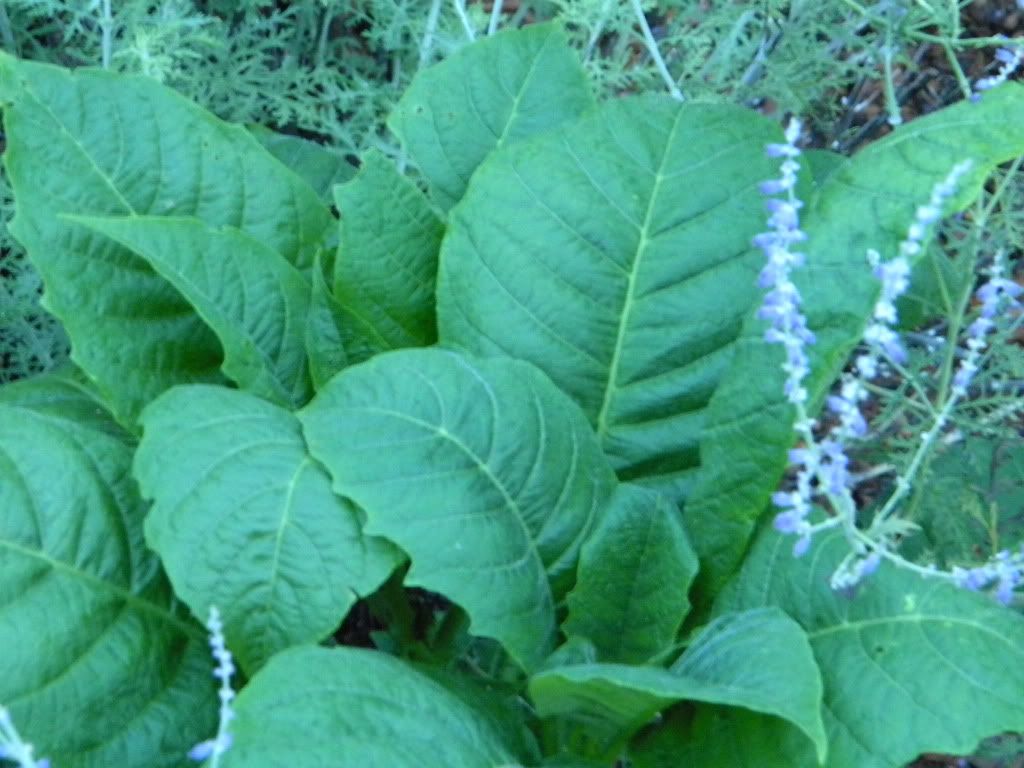 Nursery of winter started cuttings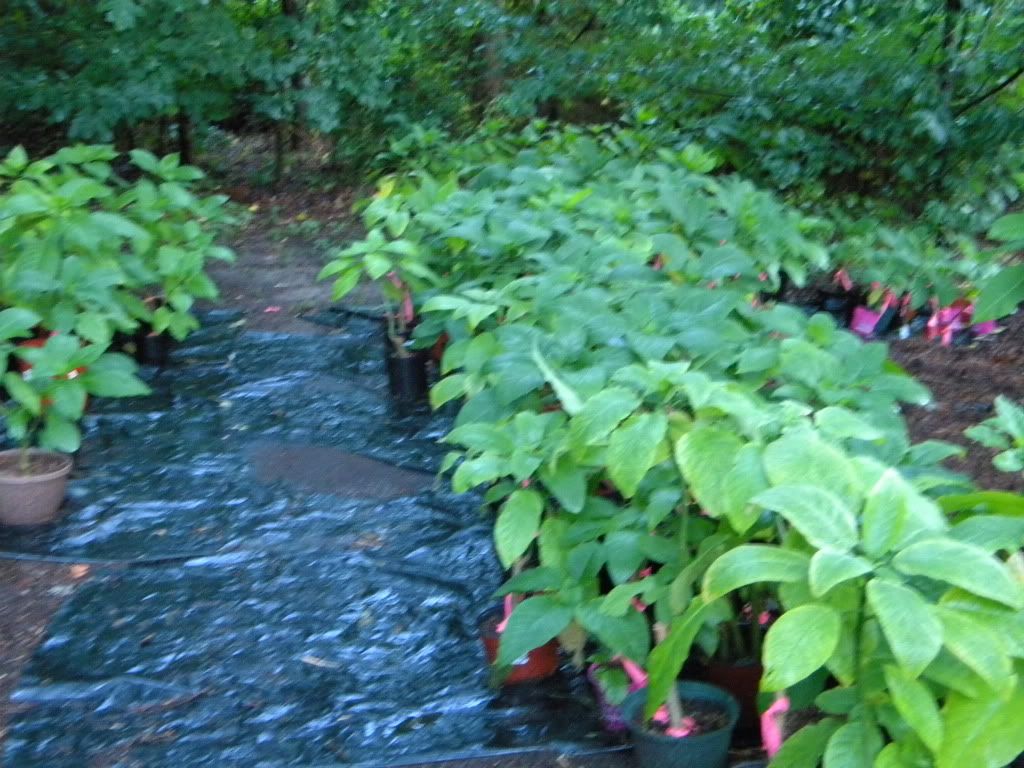 Sorry if these are too large- I'm not sure how to reduce the size for viewing.
Hope you enjoy!
kasha77