More OT pics
A MG called Silver Bells has just bloomed. It actually has a metallic sheen. I love it.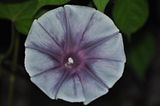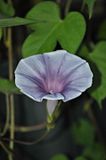 There's nothing special about this hibiscus except that I snuck a cutting home in my suitcase from Puerto Rico in Apr. It grows wild all over the island.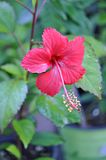 Lynette this is what was supposed to be Blue Hawaiian Globba...not! I'm sending a pic to Wayne.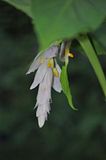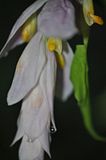 Here's some very tiny succulent blooms. So small they are easily missed but I think they are so cool looking.
Passiflora holoserica. Not sure why but the ants just love this one.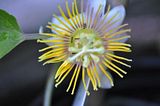 As for brugs I noticed a couple pods forming on Super Spot. They are OP and am not sure who pollinated them. Sam was blooming next to them but I can't imagine that any insect was able to crawl into the blooms they were so tight and Halo Peach was blooming in the front yard. Not sure what others were in bloom. The yards a mess : (
I heard from my kids in Israel. Both have 2 medals so far, each a silver and a bronze in relay events. Surprisingly Madi swam on a 17-18 yr old relay team (not sure why) but got a bronze. She's only 14. The house is so quiet with just Kyle here.