My very first cats!!!!
tepelus
(6a SW MI)
August 7, 2011
I found my very first cats today! Three Black Swallowtail babies munching away on my bronze fennel I started from seed this year, just for the little guys. I didn't even know there was one around to have laid any eggs. I hope there's enough for them to eat, I have about a dozen plants, each about a foot tall and still growing, but they're in little pots, so I don't think they'll get much bigger until I'm able to get them in the ground (long story on that). I'm just happy I have three cute little babies on my fennel. Pictures:
This one must be older than the other two. I got a little close with the camera and bumped him a bit, and he pushed out his little antennae looking things that look like a snake's tongue. Yes, I named them...lol!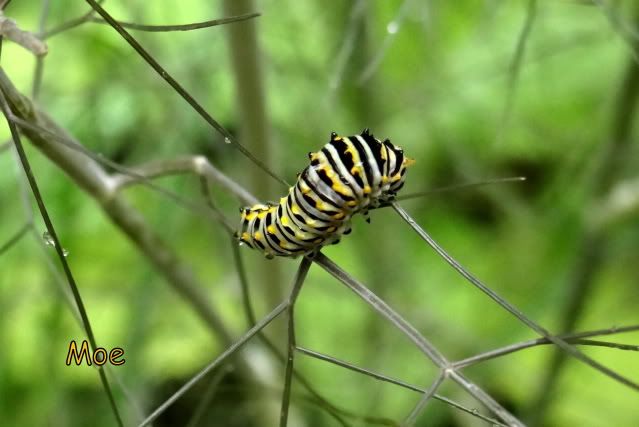 These next two look to be younger. All three are so teeny tiny, and so cute! I'm sure once they all get bigger I won't be able to tell the difference between the three.
Karen