Garden photos from today
hosenemesis
(SoCal Sunset 19 USDA 8b)
June 10, 2011
Mikey sturdified the old arbor that used to be in a back corner, and I painted it today. It looks great! I'm very pleased with its new placement. The cool weather has kept the flowers going forever, and I took some photos today.
Here's the arbor in its new spot, freshly painted to match the coop: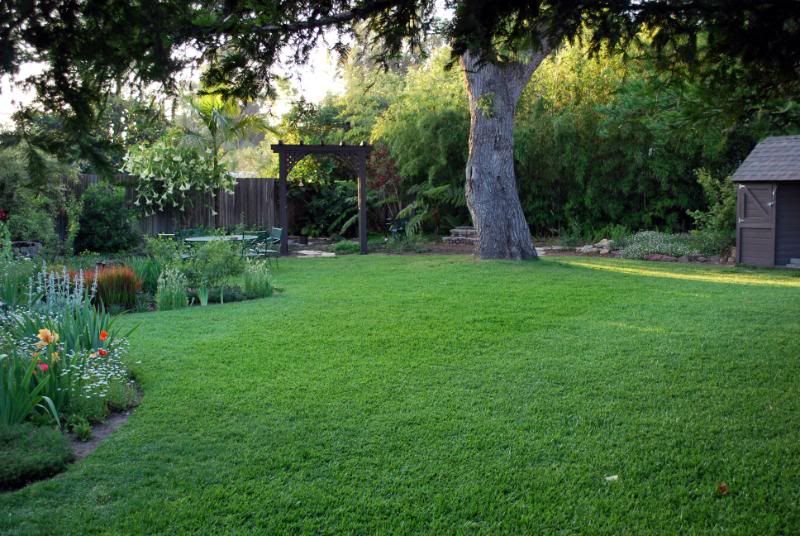 This is a new "bed" (stolen from Mike's lawn when he wasn't looking) and it has bunny tail grass, Japanese blood grass, and red irises with a spirea.
Here is the climbing Pinkie rose that won't quit:
And brugmansias are in bloom.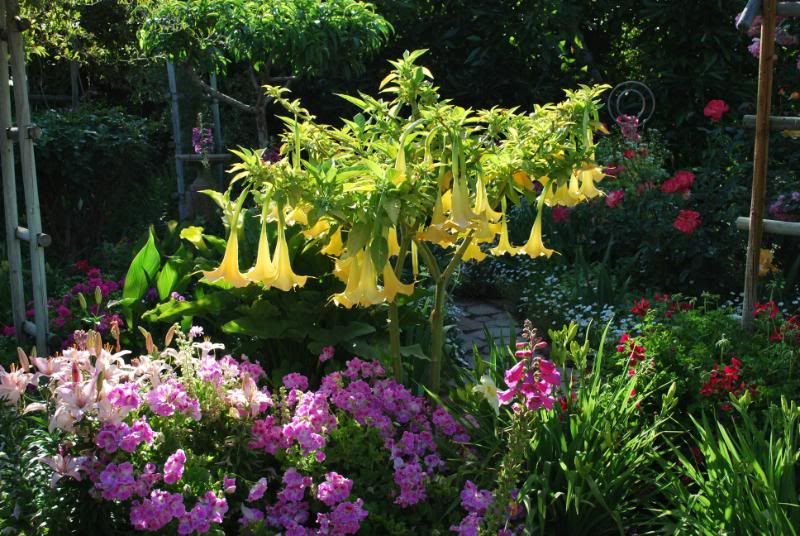 I grew some annual poppies this year. Drama Queen: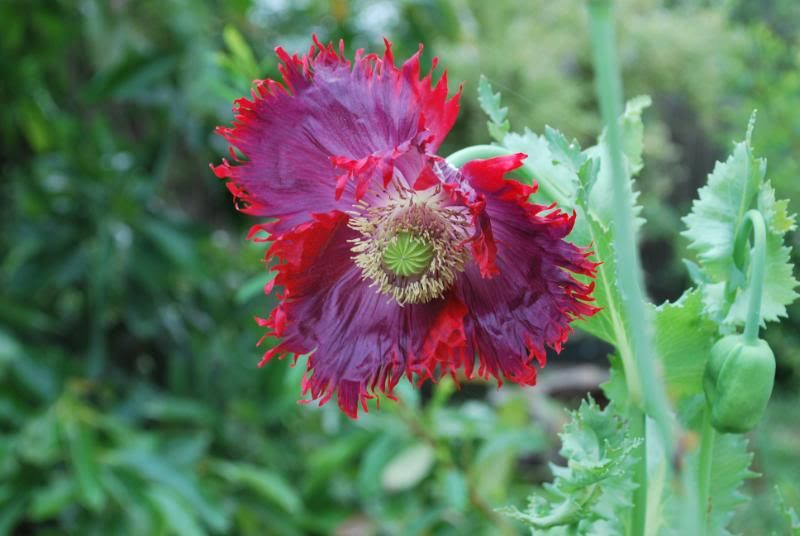 and Pink Peony Poppies:
And this is the new bed where the orange tree used to be. It is starting to fill in.
And the nasturtiums are still going!
Finally, my favorite flowers, irises Total Recall and Jennifer Rebecca: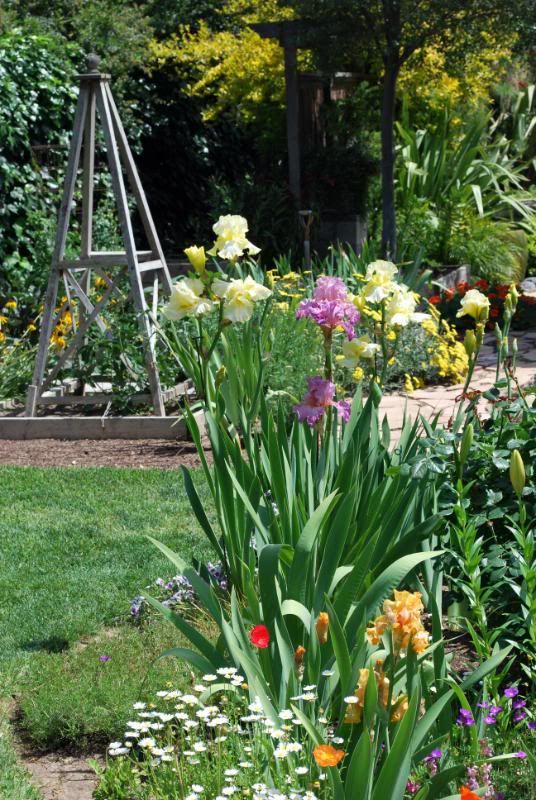 Renee